You Can Visit 'Halloweentown' Easily This Year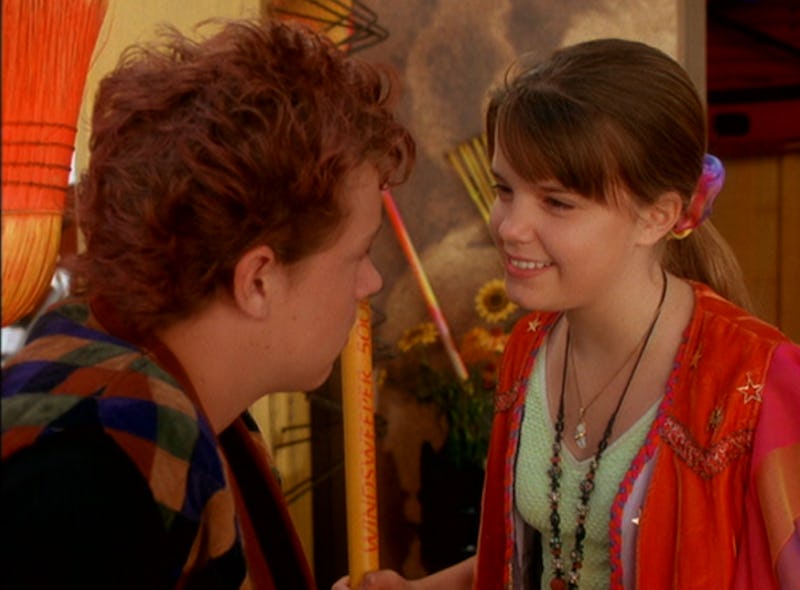 When considering small towns to take an autumnal excursion to, many factors come into play. Is it quaint? Are there nice, local places to eat? Is the entire town a menagerie of jack-o-lanterns and friendly Halloween monsters? Well lucky for you, it's easy to watch Halloweentown this year and satisfy all your fall small-town needs — even the spooky ones. The classic Disney Channel Original Movie, along with its many sequels, is worth revisiting every year alongside other Halloween films. Luckily, we live in the year 2015, and there are now more ways to catch Halloweentown and its many sequels than ever before.
If you want to re-live the late '90s and watch Halloweentown live on Disney Channel, get ready to stay up late. Starting the morning of Thursday, Oct. 29, Disney Channel will be airing the Halloweentown movies every night — at 3 a.m. That means on Thursday at 3 a.m, you get to see the original Halloweentown, 3 a.m. on Friday brings you Halloweentown 2: Kalabar's Revenge. Finally, Halloweentown High and Return to Halloweentown air Saturday and Sunday, respectively, at the same early hour. If staying up late isn't your idea of a good time, you can log into WATCH Disney Channel with your — or your family's, ex's, etc. — TV provider information and watch every Halloweentown film.
If you don't have proper TV provider information, don't worry because the original Halloweentown film is free to watch for everyone.
Having trouble deciding which films to try and stream or catch at 3 a.m.? Here's a quick rundown of each Halloweentown installment to help you choose.
Halloweentown
It's the original. It's the best. It's one of the greatest Disney Channel Original Movies ever made. Everything that's beloved about DCOMs — from the dated special effects to the cheesy humor and unnecessary sound effects for something as simple as an arm movement — is in full effect in the original Halloweentown.
Halloweentown II: Kalabar's Revenge
Halloweentown II: Kalabar's Revenge is spookier than the original, and has a lot more going on. Halloweentown II follows the same "do-it-more, do-it-bigger" formula of many sequels, and it's a success! A lot of sequels in this world are skippable, but so are a lot of made-for-TV movies. Halloweentown II is far from skippable and is a worthy companion to the original.
Halloweentown High
Halloweentown High is where things start to kind of go off the rails. Instead of focusing on the wonderful setting of Halloweentown, the film takes some of the town's teenage monsters and puts them in the world of high school. While it isn't as fun as the first two films in the series, it's still a Halloweentown film, which means it has fun, friendship, and Debbie Reynolds. It also has an appearance from Finn Wittrock, who would go on to spook in American Horror Story.
Return To Halloweentown
In Return To Halloweentown, Marnie Piper — the protagonist of the first three films — goes to Witch University to study witchcraft, but none of this matters because they recast the role of Marnie. She was played by Kimberly J. Brown for the first three Halloweentown films, but was replaced by Sara Paxton for this installment. Alongside the recasting, the whole plot is kind of messy and the film feels fairly forced. You'd be better off just streaming the first Halloweentown again and pretending Return never happened.
While the series may have ended on a sour note, fear not. Brown made things right by making a visit to the actual Halloweentown in Oregon for their annual "Spirit of Halloweentown" festival. While you may not be able to get to Oregon to celebrate the spirit of Halloweentown, revisiting these classic Disney Channel Original Movies is the next best thing.
Image: Disney Channel