Tech Gifts For Everyone On Your Holiday Gift List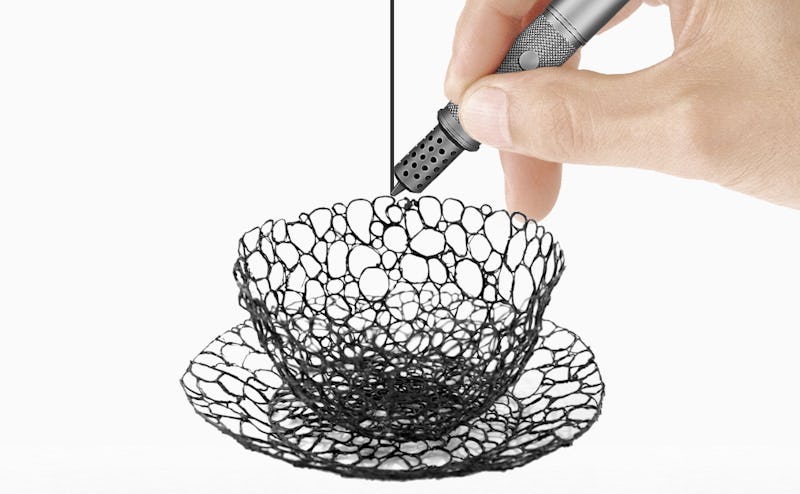 The best way to avoid anything close to dullsville this holiday season? Check out these super savvy tech gift ideas for 2015 that will tickle the fancy of everyone on your shopping list. Electronic and app-enabled gifts aren't just reserved for the technologically inclined, and even your older relatives who set their smartphone font size to the maximum will find enjoyment with some of the selections below. Tech gifts are engaging and enjoyed by all — it's just about finding the right one for the right person. The lineup of gadgets and gizmos below includes something for everyone, and caters to a variety of interests and levels of tech savvy.
Check off everyone on your list with these of-the-moment must-haves. Give your friends and family sleek and fashionable wearable technology that will track their fitness, sleep, and latest incoming social media notifications. Let them unwrap DIY projects that will aid their plant watering skills, and turn their bedroom into a makeshift movie theater. Give the artist in your life a new state of the art medium, or discover the full potential of your doodling nephew once he's able to take his scribbling to new heights. Tech gifts are as diverse as the loved ones on your list, so read on to find the perfect gift for every special someone this season.
1. For the writer
This classic looking Moleskine notebook is not so traditional. When your friend pens their thoughts and ideas on the notebook's pages, they instantly appear on their device in real time using Bluetooth technology. Perfect for the old-school writer who still prefers putting pen to paper.
Livescribe Notebook by Moleskine, $29.95, Moleskine
2. For the cinephile
Now your favorite movie lover can enjoy the wonders of the silver screen in the comfort of their own home. This easy-to-assemble smartphone projector gives retro flair to viewing shows, movies, YouTube videos, or family vacation slides.
DIY Smartphone Projector, $31.95, Uncommon Goods
3. For the gamer
For the nostalgic gamer, this throwback NES controller allows them to play their favorite games of today with a retro twist. Connects with compatible devices using Bluetooth, and allows for multiplayer gaming.
8Bitdo - Bluetooth Retro Controller, $39.99, Best Buy
4. For the photographer
Now the number one Instagrammer in your crew can instantly print on Instax Mini Instant film right from their smartphone or tablet.
Fujifilm Instax Share Smartphone Printer SP-1, $138.00, Amazon
5. For the artist
Give the artists in your life the "smallest 3D printing pen in the world" so they can take their creativity to the next dimension. Functioning similarly to 3D printers, the pen allows them to draw in the air with colored plastic to create freestanding structures.
3D Printing Pen, $139.95, Lix
6. For the one missing a green thumb
Not everyone is born with a green thumb, and for those who can't even keep their succulents alive, this DIY plant watering kit is the answer to their horticultural struggles. Once assembled, the kit uses a moisture sensor and LED light to alert plant parents to when their babies need water.
Technology Will Save Us Thirsty Plant DIY Kit, $32.00, Urban Outfitters
7. For the wine lover
This contraption off of Randi Zuckerberg's tech trailblazing gift guide is the perfect addition to your favorite wine lover's drinking accessories. Upgrade their wine tasting experience with this electric aerator "to enjoy wine the way wine makers envision."
Aervana Electric Wine Aerator, $99.98, Aervana
8. For the mixologist
Your self-described bartender friend or family member will up their mixology skills with this smart scale and app that instruct the execution of hundreds of drink recipes with real-time pouring instructions. "A revolution in home bartending," the fool-proof method readjusts the recipe if you over-pour, and requires no measuring, just watch the screen.
Perfect Drink App-Controlled Smart Bartending, $49.99, Brookstone
9. For the health nut
This attractive wristband monitors heart health throughout the day, and tracks sleep throughout the night. The device syncs wirelessly and offers personalized guidance from Smart Coach, and uses Smart Alarm to silently awake the wearer during the optimal time of their sleep cycle.
Jawbone Activity Tracker, $149.99, Amazon
10. For the fashionista
Ensure that your fashion-minded friend is always powered up and stylish. These genuine leather tasseled key or bag charms are "fashion that's functional," recharging her phone on the go and keeping her looking chic.
Power Link Tassel, $59.99, Native Union
11. For the bachelor
No bachelor pad is complete without some killer mood lighting. This starter pack includes three LED light bulbs that will help him set the mood by creating an appropriate color ambiance, controlled from his smartphone or tablet once he downloads the app.
Philips hue LED White and Color Ambiance Starter Kit - Multi, $199.99, Best Buy
12. For the control freak
Give your Type A friend a way to take control of their home. This touch screen controller allows them to manage all their smart products from this hub and their mobile device. Lights. Temperature. Humidity. Locks. All at the touch of a fingertip.
Wink Relay Touch Screen Controller, $199.99, Wink
13. For the one who always loses everything
Make sure your friend never misplaces their keys again with this simple, attractive rosewood tag and companion app that will track down their location in an instant.
Blue Tooth Tracking Tag, $40.00, Uncommon Goods
14. For the friend on the go
For the jetsetter, freelancer, or other friend always in need of a good WiFi signal, give them the Karma Go that "grabs a cellular connection out of thin air" to turn it into their own personal hotspot, wherever they are.
Karma Go, $149.00, Karma
15. For the binge watcher
With the Roku 3, your binge watching friend can enjoy "more than 2,000 streaming channels, offering access to 250,000-plus movies and TV episodes, plus games, music, sports, international programming" and more, all with lightning-fast speed, voice search, and headphones for private listening.
Roku 3 Streaming Media Player With Voice Search, $97.00, Walmart
16. For the music lover
Give your music loving friend or family member freedom to roam endlessly with these Bose Bluetooth headphones that feature wireless technology, and up to 15 hours of play time.
SoundLink Around-Ear Wireless Headphones II, $279.95, Bose
17. For the reader
For the loved one who still hasn't warmed up to technology and gotten themselves a Kindle, now is the time. During Black Friday sales, the reading device (typically listed at $79.99) will be on sale for just $49.99. With under-a-minute download times and the capacity to hold thousands of books, the Kindle means you'll never be gifting them books again.
Amazon Kindle, 6" Glare-Free Touch Screen Display, $79.99 ($49.99 on Black Friday!), Amazon
18. For the minimalist
Never has an iPhone charger been so sleek or discreet. For the minimalist who likes to keep things visually simple and space usage to a minimum, this barely-there charger is the perfect addition to their desktop or nightstand. It's simple to dock for instant charging and syncing, and is available in four modern metallic finishes.
iPhone Lightning Dock, $49.00, Apple
19. For the girl who loves bling
Another millennial must-have off Randi Zuckerberg's holiday gift guide, this onyx stone cocktail ring is not only a statement but keeps your BFF discreetly connected with alerts from her phone via four different vibration patterns and a tiny light. So the next time she's at work or an event where she can't check the screen, she can stay up to date with the notifications she curates on her 18k gold-plated ring. Comes with a jewelry box charging station.
Ringly Stargaze Tech Ring in Black Onyx, $195.00, Shop Bop
20. For the international man of mystery
A lucky man in your life will love this stainless steel smart watch that delivers just as much in technology as it does in style. The accessory will keep him informed with "at-a-glance notifications" for his messages, news, weather, and even fitness tracking. Pairs wirelessly with Apple and Android phones.
Motorola - Moto 360 2nd Generation Men's Smartwatch 42mm Stainless Steel, $299.00, Best Buy
21. For the one who's rough with technology
This category includes quite a few of us, so many a recipient would be elated with this gift. Coined as "the toughest cable on earth" and "the last charge cable you will ever need," this industrial-grade cable is wrapped in two layers of flexible, high-strength steel.
Fuse Chicken, $35.00, Fuse Chicken
22. For the insomniac
For anyone looking to get the best sleep of their life, this high-tech alarm clock promises to do just that. The device continually monitors room temperature while they sleep to ensure the most comfortable range, as well as tracking light levels and sound. When morning comes, the stylish lamp will simulate a sunrise for a refreshing, natural wake-up and stream Spotify playlists of their choosing.
Aura Connected Alarm Clock & Sleep Sensor, $299.95, Withings
23. For the engineer in the making
Not just for kids, Little Bits is an invention toolbox that promises hours of innovation and fun, using electronic building blocks for creations of all sizes and complexities. The Little Bits Deluxe Kit is the biggest kit they make, allowing for flexibility and endless experimentation. One possibility? The tattoo gun from Taylor Swift's music video "Everything Has Changed."
Little Bits Deluxe Kit, $199.00, Little Bits
Images: Lix (2), Moleskine , Uncommon Goods (2), Best Buy (3), Amazon (3), Urban Outfitters, Aervana, Brookstone, Native Union, Wink, Karma, Walmart, Bose, Apple, Shop Bop, Fuse Chicken, Withings, Little Bits