7 Best Korean Skincare Products For Dewy Skin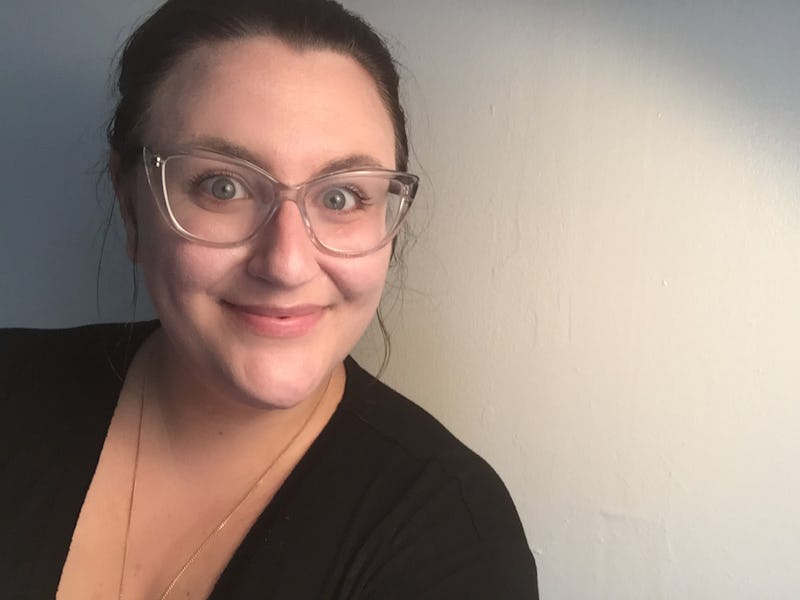 There are two skin truths that I live by, and no matter how many times I try to deviate, they always pull me back into the light. One: Moisturizing Korean skincare is superior to all other moisturizing skincare. Two: Moisturization is the most important element of your skincare routine.
Now, clearly these truths are related: Many Koreans swear by proper, multi-step hydration, and it's likely what makes their skin look much dewier and plumper than what we're used to seeing in the United States. In fact, I have American friends and colleagues who actually hate the idea of their skin looking like they've just walked through a spring rain while birds carried their purses, preferring instead a more matte finish. I think both looks are great. I just prefer to make like neon soda and Do The Dew.
As I mentioned, plump and dewy skin is all about moisture, and with winter fast approaching, there's no better time to stock up on all the creams, essences, ampoules, serums, and masks that the world of K-beauty has to offer. Luckily, most of them can be found on Amazon. In my experience, it's also where you get the best prices. So, how can you transform your face into a lustrous, dewy wonderland? Check out some of the products below.
Etude House Moistfull Collagen, $16, Amazon
Though I've been told multiple times by Korean friends that Etude House is a brand for Korean teenagers, I ignore them and purchase these two items with the enthusiasm of a 14-year-old Korean girl at a K-pop concert. Meant to be used in succession, the ampoule essence (right) goes on like a non-sticky serum and smells amazing. The cream smells equally as good. With both of these on my face, I glow like a heavenly angel.
2. Etude House Moistfull Collagen Multi Stick
Etude House Moistfull Collagen Multi Stick, $10, Amazon
Another brilliant Etude House contribution to the beauty world is the Moistfull Collagen Stick. It doesn't specify how much collagen is actually in the formula, but it glides on unlike any product I've ever tried — simultaneously rich, cool, and super light. I like to run this over my face right after a workout, or under my eyes when I need a midday pick-me-up.
Dr. Jart+ Ceramidin Cream, $37, Amazon
Dr. Jart has become a popular line in the United States, and they even sell his products at Sephora. This cream can be found in many Korean women's beauty cabinet, and offers the kind of rich moisture that should be specifically reserved for the winter months. It's slightly pricier than some of my budget Korean faves, but a little of this magically hydrating cream goes a long, long way.
Benton Snail Bee High Content Essence, $18, Amazon
Snail creams, essences, and ampoules are hot right now, but this reasonably-priced formula might be my fave. Formulated with 90 percent snail extract and bee venom, it's restorative when used under your night cream, and it has absolutely no fragrance. I like to use this essence when my skin gets red and uneven, as it addresses both of those problems very quickly.
Nature Republic Aloe Vera Spray, $10, Amazon
Another great combatant of redness, this aloe vera spray also works amazingly as a post-workout or midday refresher for your face. Simply spritz it on, rub it in, and prepare to get your glow on.
PureDerm Illuminating Masks, $16, A mazon
I prefer the gel sheet masks to the paper ones, and part of the reason is that they simply feel really, really awesome on your face. This particular mask is brightening (not whitening, but definitely check the labels of Korean products as many of them do whiten), and contains a boatload of Vitamin E. Bonus: Bustle's own Maxine Builder likes Korean sheet masks too, and she is proof that you can look cute as a button while wearing them:
Missha Time Revolution Night Repair, $22, Amazon
If you purchase just one thing on this list, go for this one. The serum is designed to protect the skin from environmental damage, reduce fine lines, even skin tone, and moisturize. When used before your night moisturizer, it leaves your skin looking more even, plump, and refreshed for the next day.
As someone who's tried and tested these K-beauty products and many more, I can say with certainty that these are the ones that have left me looking like a dewy goddess.
Images: Amanda Richards; Maxine Builder; Courtesy Brands