These Were The 8 Best '90s Game Shows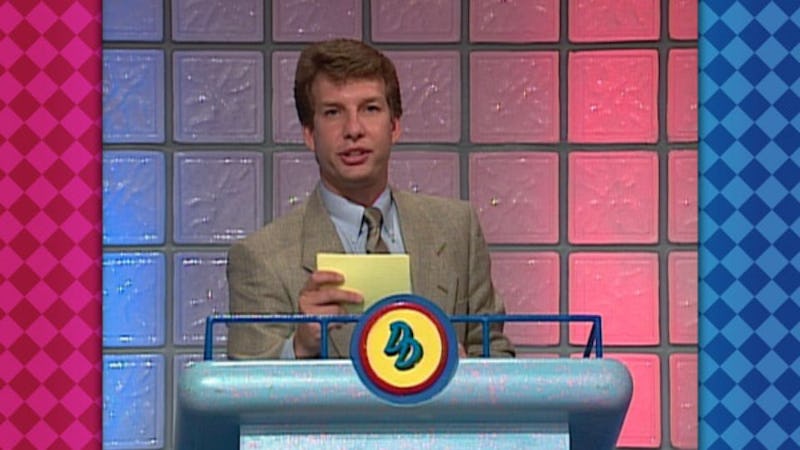 If there was one thing that I loved about the '90s, it was the fact that the decade took the knowledge that everyone loves game shows and totally ran with it. The entire era was all about the game shows, and even though the '70s and '80s marketed similar concepts to adults and singles, the '90s went straight for the heart of America and started marketing game shows to the whole family, especially kids. During the decade, game shows on made-for-children networks started sprouting up like crazy. Eventually, networks started making game shows for teens, tweens, and everyone in between.
And for those of us who grew up in the '90s, the game show choices available felt endless. But, like any good '90s child knows, there were a few in particular that stood out. These were the games that everyone who had a television watched, and whether they were just for kids or got the whole family involved, they were awesome Some are even still on the air today! These shows are so deeply engrained in '90s kids collective memories that just the opening credits will have you up and out of your seat, shouting like a rabid audience member.
1. Legends Of The Hidden Temple
Every true adventurers dream show, this game was all about getting through various traps and obstacles à la Indiana Jones, and it was freaking awesome.
2. Nickelodeon Guts
This was like Gladiators but for kids. Would the team go home with a piece of the rock?
3. Double Dare
The sound of that buzzer still makes me freak out.
4. The Price Is Right
Thankfully this one is still on the air, because there is literally nothing else on television at 11 a.m.
5. Family Feud
This show has seen various hosts and thousands of families have graced its stage over the years, but I gotta go with the contemporary version as its best. Steve Harvey for the win.
6. Wild & Crazy Kids
It's amazing how many of these shows revolved around physical activity. The exciting thing about this one was that the producers could show up in your home town at any time.
7. Singled Out
Look at all of those amazing '90s clothes! Those ladies are rocking those mom jeans like whoa.
8. Win, Lose, Or Draw
Pictionary comes to the silver screen in this family-friendly game show that was everyone's favorite.
Ahh, the '90s in all of their gaming glory. There wasn't anything better, was there?