Urban Decay Naked Tutorials For Blue Eyes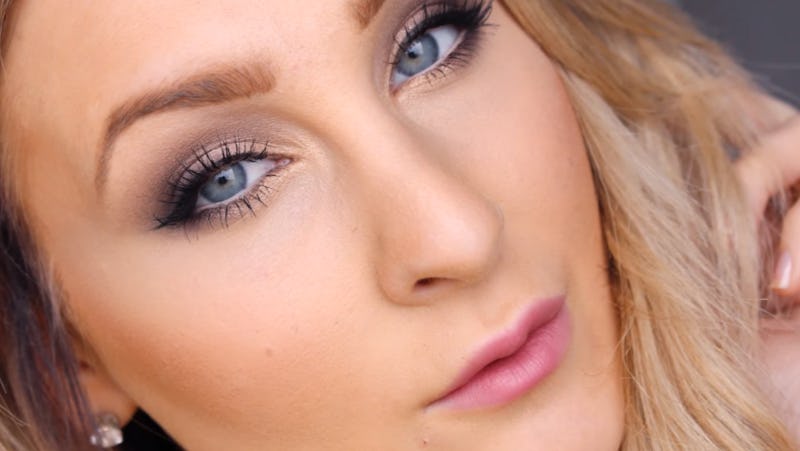 Cue tears: it appears that the Urban Decay Naked Vault II is still out of stock. Despite stocking the product on the Urban Decay website, makeup aficionados have exhausted the supply, which leaves me whimpering with a wad of bills clutched in my hand, my makeup collection naked of Naked. Why so sad? I inherited pretty blue eyes that I like to show off. When I found out Urban Decay was releasing the Vault II, I was all prepared with a bunch of Naked palette tutorials for blue eyes ready to go on my laptop. Don't tell me to branch out into new colors, because on this I will not budge. However, it looks like it will be a while before the Vault II becomes available anywhere except on Ebay for $400 again.
I'm consoling myself with the knowledge that the Naked Vault II doesn't include any new products (though it does offer them at a great price), so the products can still be purchased individually.
One of the reasons the Naked Palettes are so popular is due to the great range of neutral shades that they offer. The benefit of working with neutral colors is that by understanding the underlying tone of each shade and how it relates to your own coloring, you can play up or down certain features. The original Naked palette favors bronze shades, while successive releases have ranged from trendy rose golds to grays perfect for a smoky eye. Fortunately for those of us that the world to notice our blue eyes, the palettes offer a great range of options, from a professional neutral eye to full-on drama.
1. Shimmery Neutrals
This shimmery neutral look is suitable for work, and could be easily glammed up with a swipe of liner on the lower lashes for drinks after dinner.
2. Gold and Bronze
Using shadows with golden or bronze undertones is key for making your blue eyes pop. These tones are especially lovely on skin with gold or olive undertones.
3. Neutral Brown
Using the Basics palette, this neutral smoky eye utilizes shades with a neutral to cool brown undertone. It will flatter blue eyes, but is subtle enough to be worn with a colored lip. A deep berry would complement the look beautifully, and it's season-appropriate!
4. Warm Brown
In contrast to the video above, this tutorial makes use of warmer brown and gold shades to emphasize blue eyes. Also: winged eyeliner is always a plus, no matter what your eye color.
5. Soft Gold
If you want people across the room to notice your blue eyes, this is the tutorial to follow. Short of wearing orange shadow, nothing will bring out your blue eyes like gold shimmer.
6. Smoky Gray
Gray is a great color for all eye colors and skin types, as it's a true neutral. If you wanted to tailor this look to your eye color, use your trusty browns and flesh tones to blend the gray into your socket.
7. Neutral Crease and Red Lip
OK, we're getting a little overloaded on the smokey eyes up there. This look uses matte shades to create the illusion of depth at the socket. Add a flick of winged liner and a red lip and voila! You have mastered a classic look that brings attention to your baby blues without obscuring them in layers of shadow.
OK, you guys have fun with your new Naked palettes. I'll be here waiting for the Vault II to show up on Ebay.
Want more beauty tips? Check out the video below, and be sure to subscribe to Bustle's YouTube page for more hacks and tricks!
Image: Screenshot/YouTube