How To Buy The Sold Out UD Naked II Palette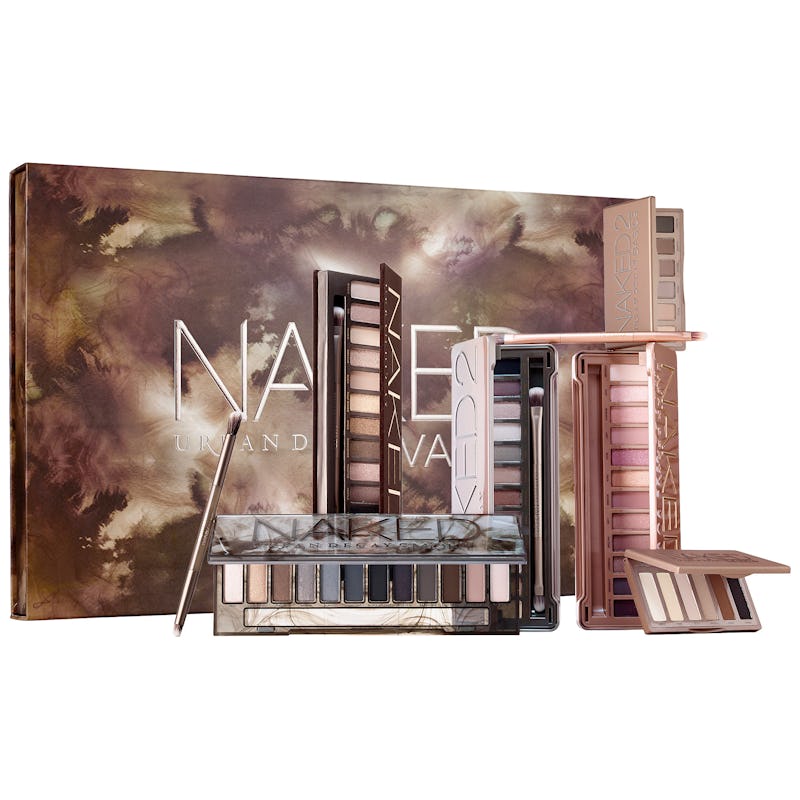 On Tuesday, Urban Decay launched their much anticipated Naked Vault II, and it sold one in mere minutes! Don't worry, though! Here's how to buy the sold-out Urban Decay Naked Vault II. It makes sense that the company wouldn't just give us a mere glimpse at the new Vault before ripping it away from our cosmetic loving fingers. After all, last year, the original Naked Vault made its own waves with a multitude of full range cosmetics. Whether it was lippies, blushes, or shadows, the first Naked Vault had it. Now, in the latest incarnation, shadows are in full force.
While you may be wondering if the Naked Vault II is worth it, the answer is a definite yes. At $109 in savings, you're definitely getting a ton of bang for your buck if you're missing these palettes in your makeup collection. For those who already own two or three of the previously released individual palettes, the Vault may not be the right choice for you, but hey, who couldn't use new eye shadow, right? Plus, while an argument could be made that you don't need so many neutrals, the fact is that these aren't simply neutral. They're shimmers, mattes, and satin finishes meaning that anything you wan to create, you totally can.
While you may be wondering why I'm going over why the Vault is so great since it's sold out, I've got great news for you. The folks over at Urban Decay have a sneaky surprise for tomorrow. The palette will be available over at Urban Decay's website. The downside, though, is that I'm not sure what time the launch is planned. If you're already a fan of the brand and subscribed to their e-mail list, you'll receive a notification. If you're not, subscribe now or patiently head on over to their website tomorrow and click refresh on repeat to pick up what's sure to be the most popular Christmas present for beauty fanatics.
Keep an eye peeled to your e-mail tomorrow if you're still clamoring for the Urban Decay Naked Vault II! As for the moment, there's no word on when it's coming back to Sephora, but never fear. At least you've got a chance on Thursday until then.
Images: Courtesy of brands