How To Keep Ears Warm When Running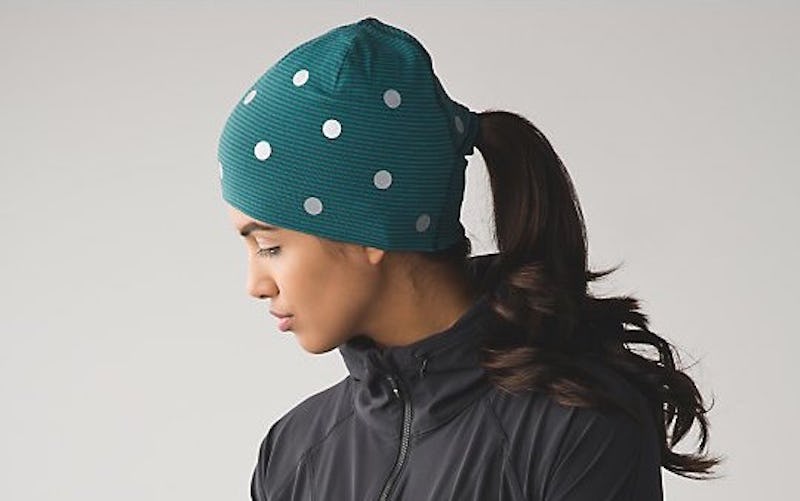 Cheers to those of you for getting out there and going for a run even when the weather is freezing. Running in extreme temperatures means you need to be incredibly mindful about dressing properly for the weather. I've rounded up tips for exactly how to keep ears warm when running because ears can be easy to forget about. However, the last thing you want after a long run is to be dealing with frost bite!
To me, ear issues are similar to toothaches. Most of the time, I forget I even have ears, but once they start aching for whatever reason, it's like, "Ohhhh hello ears, let's make peace immediately."
I didn't start running seriously until about a year-and-half ago when I was training for my first half marathon. The run was in May, which meant I needed to start getting serious about training in February. I happened to be living in Japan at the time and, let me tell you — that country has some serious winter weather. After several freezing cold night runs, I decided I had to get serious about not only running, but what I wore on each run.
The roundup below features a few pieces I personally own and love, as well as the top picks from my rockstar marathon running friends. Whether you're a beanie, band, or muff person, there's a choice for you!
1. Headphone Ear Warmers
Lush, $30, 180s
A Health mag (and my pal Marti's) favorite, these ear warmer headphones will keep you toasty and moving.
2. Drylete Headband
Drylete Headband, $13.50, Saucony
Even when it's freezing, long runs mean you're still gonna sweat. I'm obsessed with this drylete headband because it's nice and warm and has serious wicking properties!
3. Toque
Toque, $38, Lululemon
Boston.com suggests avoiding knit wear when running as it can get damp fast, but this cozy torque "beanie" is a perfect alternative!
4. Thermafit Headband
Thermafit Reversible, $18, Nike
From December through February, I almost never see my friend Jess without this extra cozy fleece running headband. Running blogger JenIsGreen is also obsessed with it!
5. Balaclava
6 in 1 Balaclava, $5.80, WOVTE
I don't care if you look like you're about to rob a bank; there is nothing warmer than a balaclava. Without this, I would never survive those 11 degree F runs through central park in January!
6. Skull Cap
XLite Skullcap, $8.69, Karrimor
As recommended by Self, a skullcap is the perfect choice for gals that want the warmth of a hat without feeling weighed down.
7. Ear Warmer Band
Warming Band, $26, Lululemon
My top pick for keeping ears toasty without getting itchy across my forehead, this Lululemon band is made with super soft wicking Rulu fabric.
Image Credit: Courtesy of Brands