11 Movies That'll Prepare You For Post-Grad Life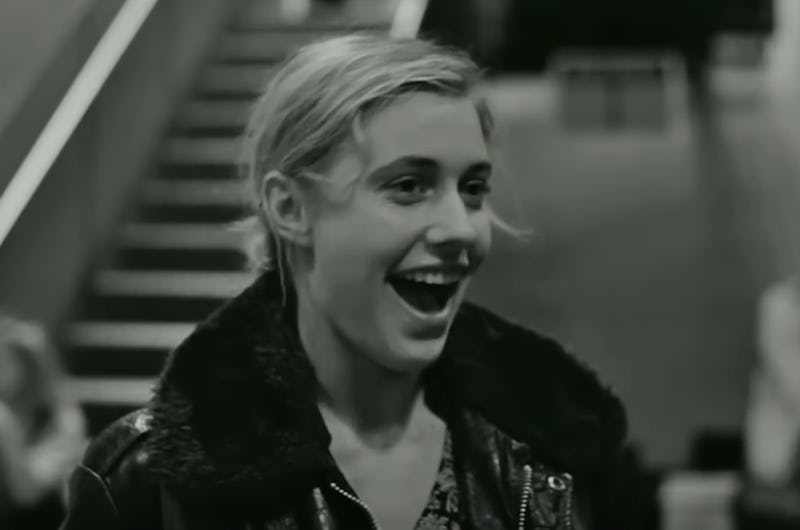 College — enjoy it while it lasts, people. Soon, those four (or so) precious years of academia will be over, and there will be nothing left for you to do but figure out what you want to do with the rest of your life. No biggie. But, before you put on your cap and gown and say goodbye to school forever, there are some films you should watch that'll help you figure it all out. I've listed below 11 movies to see before you graduate college, and trust me — you're going to want to give these a watch.
Skeptics out there might be wondering, how does a movie help you prepare you for life after college? Well, it doesn't, not really — but it can inspire you in ways you might not have expected. Tired of all the reading you have for your lit class? Anxious about midterms? Odds are there's a movie that can help get you through your sophomore slump, senioritis, or any other crisis, including those that comes after college. Yes, post-grad life is a strange and dangerous place. And while your life probably won't be like those in the movies listed below, these must-see movies to watch before you graduate will get you one step closer to living the dream life.
The Devil Wears Prada
Internships are almost synonymous with college at this point. You will work hard, and you will get zero pay. It's simple. And while The Devil Wears Prada isn't about an intern — Anne Hathaway plays an assistant — it certainly shows how some bosses take advantage of their employees. But The Devil Wears Prada isn't all hopeless, as it shows young adults that, sometimes, going the extra mile at work can really pay off, and explores the all too true struggle of balancing work and a personal life.
The Graduate
The Graduate is a must-see for college students, especially movie lovers. The film, about a recent college grad who returns home and finds himself having an affair with his next door neighbor, Mrs. Robinson, is a classic. Despite its problems, The Graduate does a good job of showing the sort of aimless energy one can have right after graduation. Plus, watching it will ensure you understand all the Graduate references your parents and their friends will make in your presence.
Love & Basketball
Love & Basketball is the perfect movie to watch in college. It's romantic, dramatic, funny and takes place (partly) in college. If you're trying to navigate what old relationships to take with you to college, or struggling to keep a relationship alive post-graduation, Love & Basketball feels you.
Whiplash
College is a time where students are encouraged to choose whether or not they want a career doing something they love, or something that's practical. In Whiplash, Miles Teller plays Andrew, an aspiring musician who is taken under the wing of an abusive jazz professor, Fletcher (J.K. Simmons). The film explores the cost of greatness, and what one is willing to put themselves through to be an artist.
About Alex
About Alex is, essentially, a modern take on The Big Chill — a group of old college pals reunite after one of them attempts to commit suicide. You think the friends you make in college will be your friends forever, but sometimes people grow apart and change. About Alex will remind you to hold onto your dearest friendships even after graduation.
Pitch Perfect
Obviously, Pitch Perfect is required viewing for any college student or soon-to-be grad. College is about more than just education, it's about making friends and having fun before the real world kicks in.
Real Women Have Curves
This coming-of-age movie is a must see for anybody, but especially students who are struggling to figure out how to balance personal goals with familial expectations. It's also a movie about self-love, which, really, is something every college grad needs a lot of.
Frances Ha
There is not a college-age person on this planet who will not identify with at least one aspect of Frances Ha, starring Greta Gerwig as Frances, a recent grad who is left adrift after her BFF from college announces she no longer wants to live together. It's a tough movie, if only because of the harsh lesson Frances must learn: school can't last forever.
The Social Network
In addition to being a spectacular film, The Social Network is a great motivator for college students. OK, we can't all be the next Mark Zuckerberg, but you never know where a new idea will get you.
Ruby Sparks
Ruby Sparks isn't your typical college movie. It's a romance about a young writer who wakes up one morning to find that the dream girl he wrote about has come to life. College can be stressful and full of depressing reality checks, but Ruby Sparks will help you see the magic in everyday life.
Fruitvale Station
Fruitvale Station is one of those movies you always mean to watch, but are scared to. The movie follows the last day of Oscar Grant's life. In 2008, Grant, a young black man from Oakland, Calif., was shot and killed by a white police officer. Michael B. Jordan stars as Grant in the film, and gives an amazing performance. Fruitvale Station might not help you figure out your post-college life, but it's the kind of movie that will make you a better person after having seen it.
Bonus: If you're more of a television person, check out Felicity and Dorm Life — no matter your college experience, you'll find it in one of these two shows.
Images: IFC Films; Giphy (10); chinuplittlepup/tumblr