Caroline Fleming Isn't The Only Star With A Castle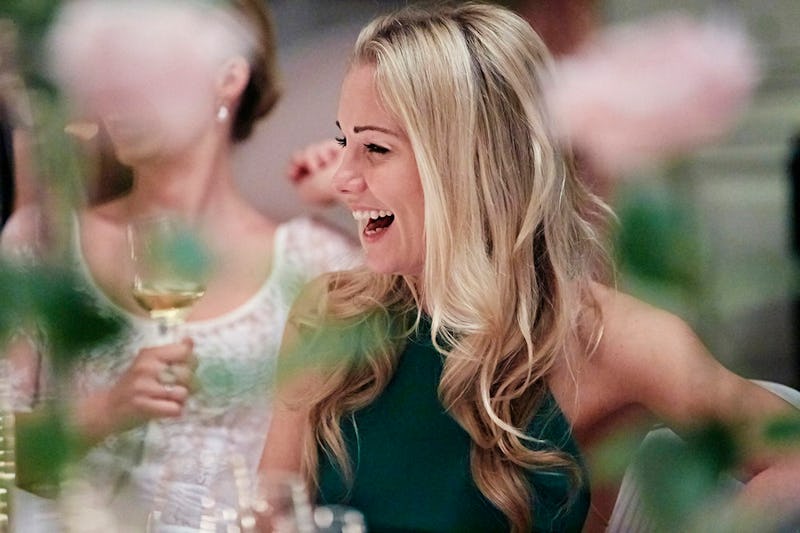 By now, we have really gotten to know Ladies of London newcomer Caroline Fleming. She has quite an interesting past, having been a model, TV host, pseudo-Bond girl, and not to mention, a baroness. On top of all of those insane #lifegoals, did you know that Caroline F was raised in a castle, having spent her childhood in a home that was quite literally fit for a king? In the most recent episode, she extended an invitation to her fellow Ladies to join her at her royal family's estate. It was meant as a respite for Caroline Stanbury, seeing as her Gift Library business was in the middle of closing, but this being a reality series, the relaxing retreat turned into anything but. In between the dramatic confrontations and close-up shots of RBF's, we mere mortals were lucky to get a glance at the expansive castle grounds.
Valdemar's Castle, which is not associated with any Harry Potter villains, is located in Svendborg, Denmark and has been home to the Iuel family for several centuries. According to its website, in addition to housing Caroline's forefathers, the gorgeous Valdermar Slot is home to a chapel (where Caroline's mother is entombed), a large hunting trophy museum, a maritime museum, a 21-room main building, and a beach, where the public can rent kayaks from May to October. How does your walk-up measure up to that?
Fleming isn't the only famous face to enjoy this level of luxurious living. Take a look at this list of (somewhat unexpected) celebrities and their royal digs.
Anjelica Huston Also Grew Up in A Castle
The actress, best known for her work in Smash and The Royal Tenenbaums, actually spent her formative years in her family's castle in Ireland. She recounts her time spent on the 433-acre estate in her memoir, Watch Me. Her father, John Huston, can be seen giving the grand tour in the throwback video above.
Jeremy Irons Painted His Castle Pink
The Irish-born actor, who is set to star in next year's movie adaptation of popular video game Assassin's Creed, spent the better parts of six years renovating Kilcoe Castle, according to the Irish Times. When residents protested the unusual color choice, Irons wrote an in-depth explanation in the Irish Times defending the aesthetic decision.
Nicolas Cage Owned Two Castles
Cage was once the owner of Midford Castle in England, and also Schloss Neidstein in Germany, according to the Telegraph. Due to the large upkeep required of such estates, he had to sell them. Sad, because Count Cage really has a nice ring to it, don't you think?
Brad & Angelina's Multipurpose Chateau
Though it's not technically a royal palace, the Chateau Miraval deserves some special props for producing some damn delicious rosé. Brad Pitt and Angelina Jolie have called the 1,000-acre estate home since 2008, according to People, and famously tied the knot here in 2014.
Now if only all of these stars could get reality series like Caroline and give us personal tours of their castles too...
Image: Flemming Schiller/Bravo