Alek Got His Chest Waxed On 'DWTS'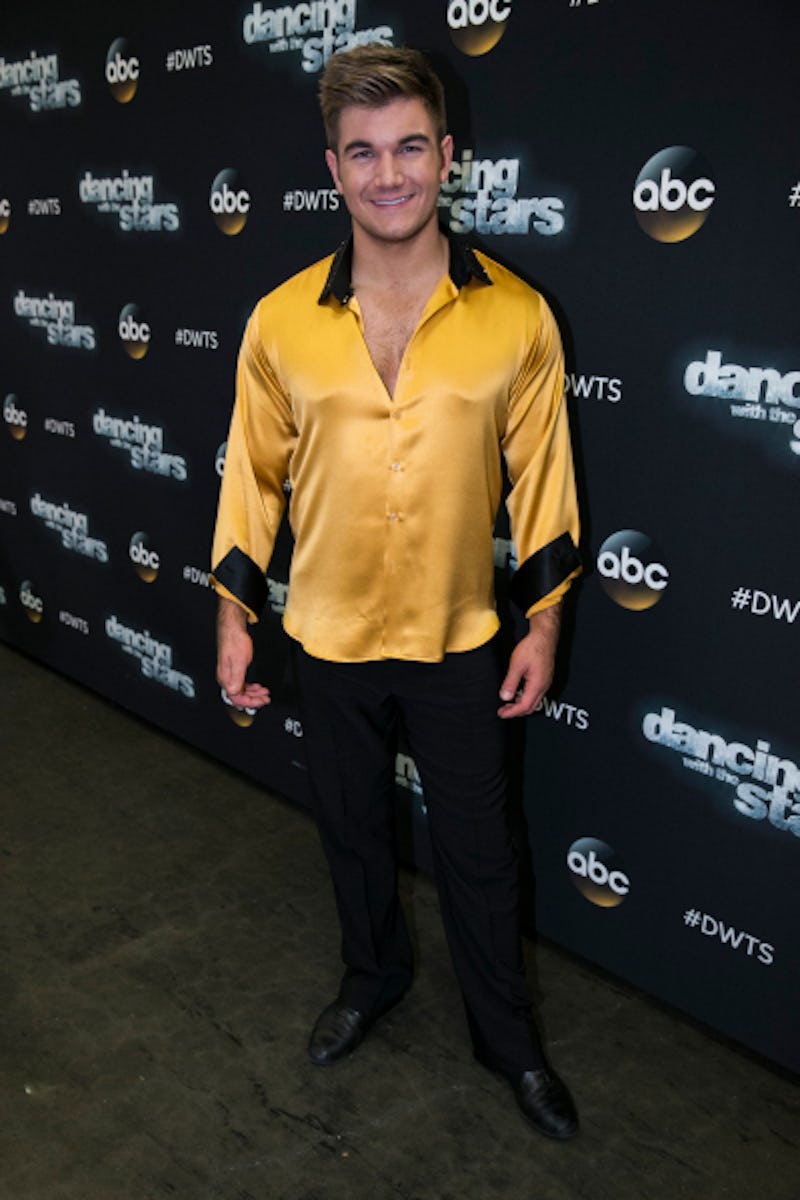 Alek Skarlatos has been portrayed as the "every man" on this season of Dancing With The Stars. Even his partner, Lindsay Arnold, says he's not the best dancer in the competition (which is true, but damn. Stone cold). Anyway, Alek and Lindsay were all set to do the salsa this week, which means that this self-declared unsexy guy had to make himself sexy… by waxing his chest. Yes! Alek Skarlatos waxed his chest on Dancing With The Stars and he didn't even cry! Not one bit! Of course, I'm not sure he could have if he wanted to, as he had all of the Dancing With The Stars girls' hands all over him (even Emma Slater, who he should be dating). Having a The 40-Year-Old Virgin moment would not have been an aphrodisiac!
Though he had a perfectly smooth set of pectorals, a gorgeous dance partner, and a flash, salsa-ready outfit, Alek's dance didn't go all that well. As the judges said — and I agree — just a little more musicality is needed to dance the salsa. The music really has to flow through you, and Alek doesn't really have that gene, you know? He even said that he doesn't feel "sexy", and man, do you have to feel sexy in order to dance a halfway decent salsa.
This is really the make-or-break point in the competition, so having Alek dance a so-so dance at this point isn't boding so well. Alek and Lindsay know that he's not the best dancer left in the competition, so they need to step it up in other ways. Maybe promoting a Dancing With The Stars romance with Emma Slater? Or playing up the fact that he's a literal American hero (he helped foil a terror plot on a French train this past summer)? Alek really has to get it together—dancing his cute butt off or otherwise.
Images: Adam Taylor/ABC