'AHS' Will Return For Season 6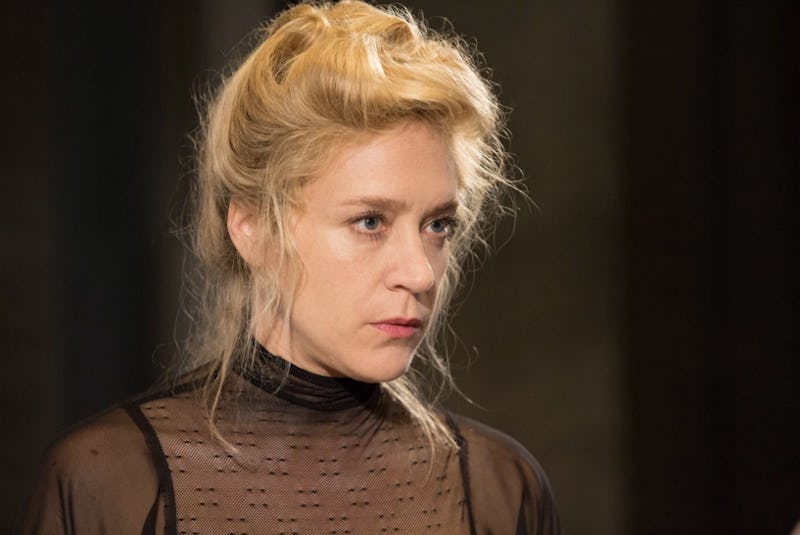 Ryan Murphy might be the most prolific TV creator of our generation (besides maybe Shonda Rhimes), so what I'm about to tell you might come as no surprise: American Horror Story has been renewed for a sixth season on FX. The horror anthology will air on FX some time in 2016, with show cocreators Murphy and Brad Falchuk on board.
According to a press release sent out by FX, CEO of FX Networks and FX Productions, John Landgraf deems AHS FX's highest-rated show, and explains that its popularity has only increased over the years. We're only four episodes deep of AHS: Hotel, but this particular season is already 7 percent ahead of Freak Show among its target audience and up 1 percent among its total viewers. The press release also notes that AHS: Hotel's premiere was the second-most popular premiere in the history of FX Networks. Perhaps this is due in part to casting Lady Gaga as one of its main characters, or perhaps due in part to Murphy's fast-growing popularity and TV/world domination. Either way, these are all good signs for AHS fans, as it looks like the anthology isn't slowing down anytime soon.
Landgraf praises the show's creators, stating, "This is even more remarkable because Ryan and cocreator Brad Falchuk tear up the playbook every year, challenging the entire creative team to come up with something even more spectacular, frightful, and entertaining."
Which leads me to question: 1) How do they do it? And 2) What's on their spectacular, frightful, and entertaining minds for Season 6? (My vote is zombies.)
Image: Doug Hyun/FX