The 'Project Runway: Junior' Prizes Rock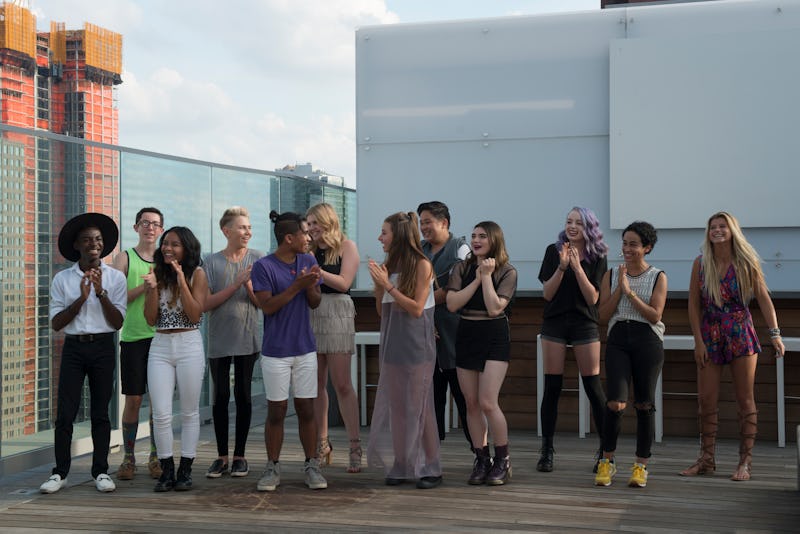 After 14 seasons of looking for America's next big fashion designer, Project Runway is thinking small. The new spinoff reality competition Project Runway: Junior premieres Thursday night with 12 contestants ranging in age from 13 to 17, all of whom hope the show will jumpstart their careers in fashion. But just because the batch of contestants competing on this show are younger than those on its parent series doesn't mean the winner of Project Runway: Junior won't be getting some equally fabulous prizes when he or she is declared the top designer at the end of the season.
First and foremost, the winner of Project Runway: Junior will receive a full scholarship to FIDM — that's the Fashion Institute of Design & Merchandising, for short — which has four campuses in California. FIDM offers 26 majors in a variety of fields, including Theatre Costume Design, Fashion Design, and Apparel Industry Management, so there's likely to be at least one area of study that will help the winner achieve his or her career goals.
Of course, the winner of Project Runway: Junior is going to need to hone his or her skills outside of the classroom, too. Luckily, the winning designer will also receive a home sewing and crafting studio from Brother to make it work and get his or her collection out there ASAP.
But before the winner of Project Runway: Junior even reaches the age of 18, he or she will be featured in a national magazine. The winning designer will snag a feature in Seventeen, which is the publication that Project Runway: Junior judge Aya Kanai serves as executive fashion director of, in addition to Cosmopolitan. Obviously, this could be great exposure for the winner's brand, and it will hopefully be the first of many magazines to feature his or her designs.
Last but certainly not least, the winner of Project Runway: Junior will get a cash prize of $25,000, which is probably a helluva lot more than these kids receive in their weekly allowance. This dough is supposed to be used to help launch the winning designer's line, so let's hope he or she doesn't blow it on jewelry from Claire's, or whatever the kids are into these days.
Any fan of this franchise will notice that this prize package is modeled after the one that the winner of Project Runway has received for the better part of 14 seasons. The recent winner of Project Runway Season 14, Ashley Nell Tipton, went home with $100,000 to launch her business, a vacation for two from Celebrity Cruises, a year's worth of products and services from Sally Beauty and Mary Kay, travel and hotel accommodations from Best Western International, a 2015 Lexus RC 350, a sewing and crafting studio from Brother, and a fashion spread in Marie Claire with the winning model. As you can see, the Project Runway prizes are more plentiful and professionally oriented, but that should just give the Project Runway: Junior designers incentive to take home the whole shebang when they get to be old enough.
And let's not forget about First Lady Michelle Obama's already-announced appearance during the December 10 episode of Project Runway: Junior. The First Lady will present a challenge whose winning design has the opportunity to be used and sold on LandsEnd.com. Of course, this prize won't necessarily go to the winner of Project Runway: Junior, but getting a shoutout from one of the most powerful and fashionable women in America coupled with the possibility of seeing everyday people wear your clothes may just be the biggest honor of the season.
Images: Barbara Nitke/Lifetime; Giphy (2)