Lucious May Find A New 'Empire' Business Partner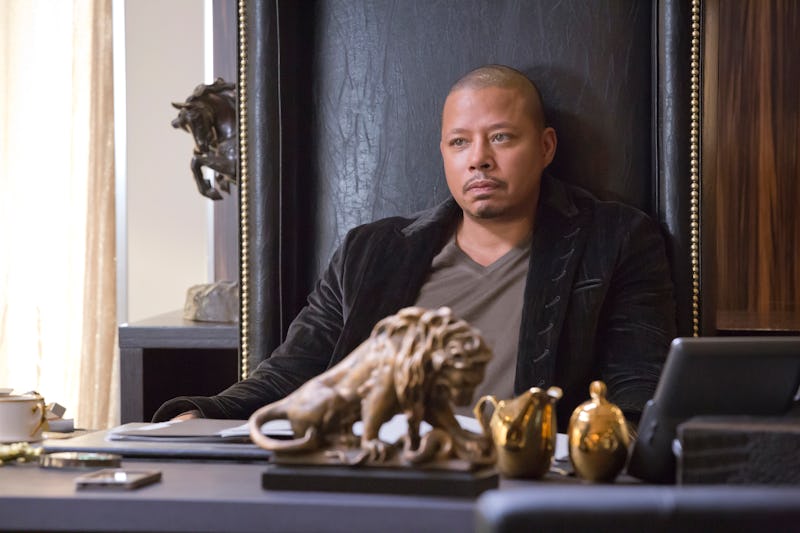 It's become very clear on Season 2 of Empire that Lucious Lyon knows how to get involved in all kinds of media. Empire Entertainment is his main label, but earlier in the season he bought a radio station just to get revenge on Cookie. Next, it looks like Lucious may get involved with a man named Jago, played by Patrick Mulvey, but who is Jago on Empire and what could he possibly bring to the boardroom? According to the episode description for "True Love Never," Jago is the founder of a music streaming company and Lucious is considering partnering up with him.
Jago is played by Mulvey, who you may recognize from his run in the musical Billy Elliot on Broadway and its national tour. But as Jago, the actor may be helping Lucious expand his Empire. It makes sense that Lucious would look into the music streaming game, since companies like Spotify, Apple Music, and Jay-Z's own Tidal have found success. So that makes me wonder what Lucious would do with his own partnership with a streaming company. Would he make Empire artists only release their videos or albums on Jago's platform? Or does he have something else in mind?
Here are some possibilities for Empire's potential new venture with Jago.
A New App
Like most streaming services, I'd imagine Jago's has an app and perhaps Lucious would want to make an app exclusively for Empire artists — you know, like the Kardashians. It's working out pretty well for them.
Exclusivity
I bet Lucious would grant exclusivity of Empire's music to the service and make it the only place to experience the label's talent. You know, making something exclusive tends to make people want it more.
Lots Of Playlists
Oh man, playlists are a huge part of streaming — whether they're pre-made, made by you, or ones that the service specifically creates for you. Technology is awesome and I hope Lucious takes advantage of those listening algorithms for good, not evil.
Lots Of Ad Revenue
Most streaming services run ads on them if you're not a paying member. This could mean cha-ching for Lucious and Jago's venture either way.
TV/Film Streaming, Too
If music streaming is successful, Lucious may want to take on TV and film as well, like Netflix and Hulu. Can you imagine a TV series by Empire Entertainment? I think it could be close to the one you and I watch every week — starring Jamal, of course.
Images: Chuck Hodes/FOX; Giphy (6)