Fox Reveals New Schedule And Big 'Empire' News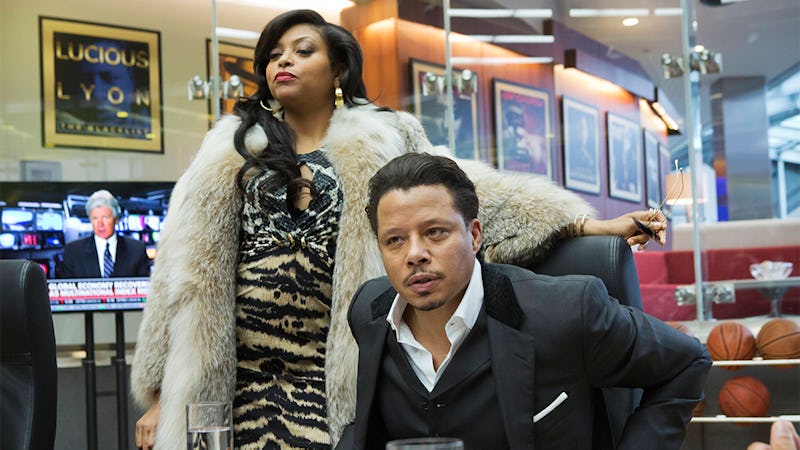 Even though it seems like network fall premieres were just yesterday, Fox has just released their winter schedule, so I'm officially my parents and time is moving too quickly. But in other news that's not about the swift, merciless passage of time, we can actually learn a whole bunch about Fox's plans for the season by taking a little sneaky peek at their new lineup, so let's do that. Holding off from the premiere dates for a second — yes, I promise I'll tell you Empire's premiere date, all in good time — one thing that tells us the most is looking at shows that get shuffled around on the schedule. In this case, those shows are Brooklyn Nine-Nine, which is moving from Sundays to Tuesdays at 9 p.m., and Sleepy Hollow, which is moving from Thursdays to Fridays as of Feb. 5.
But before you get freaked out that either of those shows are in trouble, know this: sure, Fridays are notoriously a trickier day for shows to get and gain traction, but Sleepy Hollow already has so much momentum that it should be fine. And then the Brooklyn Nine-Nine move is most likely so it can be packaged with New Girl when it returns for Season 5 on Jan. 5. So most likely nothing to worry about here!
And now, since you've been so patient, I'm happy to reveal that Empire will have its spring premiere on Mar. 20 (a.k.a. the start of part two of Season 2) and that is a Wednesday, so you only have to hold on for a few more months. Other notable premiere dates include the new midseason shows Bordertown (Jan. 3), Superhuman (Jan. 4), Second Chance (Jan. 13), and Lucifer (Jan. 25). And then if you're someone who's sentimental about the last season of American Idol, you can tune into that on Jan. 6, or just get your singing fix another way with the three-hour musical spectacular Grease: Live, which will air on Jan. 31.
So there you have it! Everything you need to know about Fox's upcoming season. And you say I never get you anything!
Image: FOX; giphy