'The Royals' Cast Reveals Season 2 Spoilers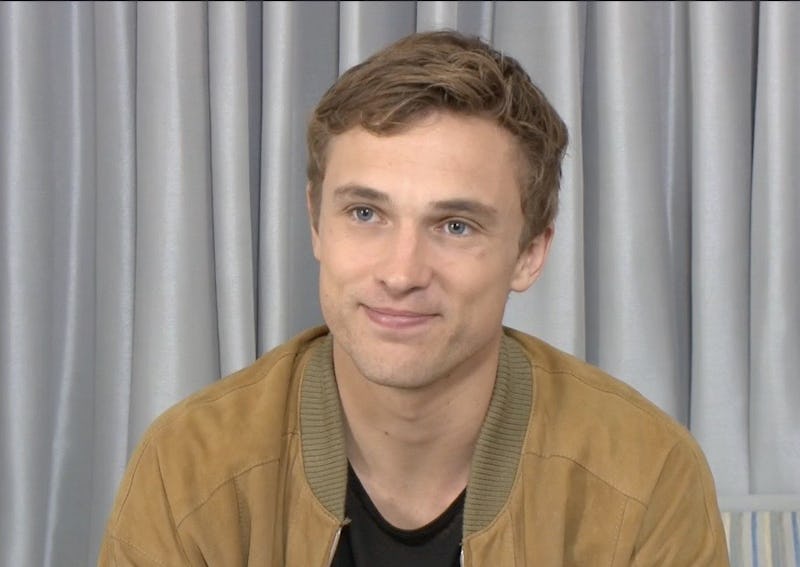 Sunday nights are about to get so much more dramatic, because The Royals is back with Season 2 on Nov. 15. If you don't remember how we left off at the end of Season 1, let me remind you: Everything is in chaos. King Simon is dead, Liam and Eleanor have been declared illegitimate, and Queen Helena is definitely plotting something. But, with a season guaranteed to be filled with shocking moments, what can we expect to see? You don't have to wait until the show airs to learn some of the monarchs' secrets, because The Royals cast spilled Season 2 spoilers to Bustle ahead of the premiere.
As Alexandra Park, who plays Princess Eleanor says, "A lot is going on with Season 2." Although the show is famous for the secrets its characters are keeping, I'm pleased to say the cast wasn't so tight-lipped about what to expect from the dramatic upcoming season. According to them, here's what fans can expect to see when they tune in Sunday nights on E! (And, if you're a fan of any of the show's main 'ships like Jaspenor or Opheliam, proceed with caution, because things aren't looking good for them.)
1. Beck Is Coming Back & Jasper Isn't Happy About It
Astute fans likely noticed Eleanor's former flame Beck in the trailers for Season 2. His arrival throws the newly-broken up Jaspenor into a love triangle that is sure to bring with it plenty of drama.
2. Cyrus & Helena Will Have An "Explosive" Season
Although they were allies in Season 1, dead-set on keeping the monarchy alive, they have diverging paths in Season 2. Unbeknownst to Cyrus, Helena is planning on stealing the throne for herself. "I'm planning the change in succession by declaring his idiot daughters unfit to rule," Elizabeth Hurley teases.
3. Cyrus' Child Could Change Everything
That very plan of Helena's could be dashed by Prudence and Cyrus' baby. "If it's a son it'll be an heir to the throne," Jake Maskall points out.
4. Ophelia & Liam Might Reunite, But Not Yet
Season 1 ended with Liam tricking Ophelia into going to New York for an important dance audition. So, is there any chance she'll forgive his lies (his heart was in the right place), and will they ever get back together? Well, William Moseley doesn't want you to hold your breath. "He really hopes they can be together at some point but the timing right now is just not right," he confesses about one of the fans' favorite 'ships.
5. Liam & Jasper Will Team Up
Liam enlists Jasper's help in finding his father's killer, and Jasper's only too willing to help. Why? Well, according to Tom Austen, "As much as Jasper does want to help Liam and be friends with Liam there's of course quite a large ... ulterior motive in terms of trying to get Eleanor back."
For more Season 2 spoilers, watch Bustle's full interview with the cast:
And, don't miss the premiere Sunday, Nov. 15 on E!
Images: Martha Sorren/Bustle; queenhelenas (2), fyeahtheroyals, brookesdavises, ewayland/Tumblr; giphy