An Eleanor & Jasper 'Royals' Refresher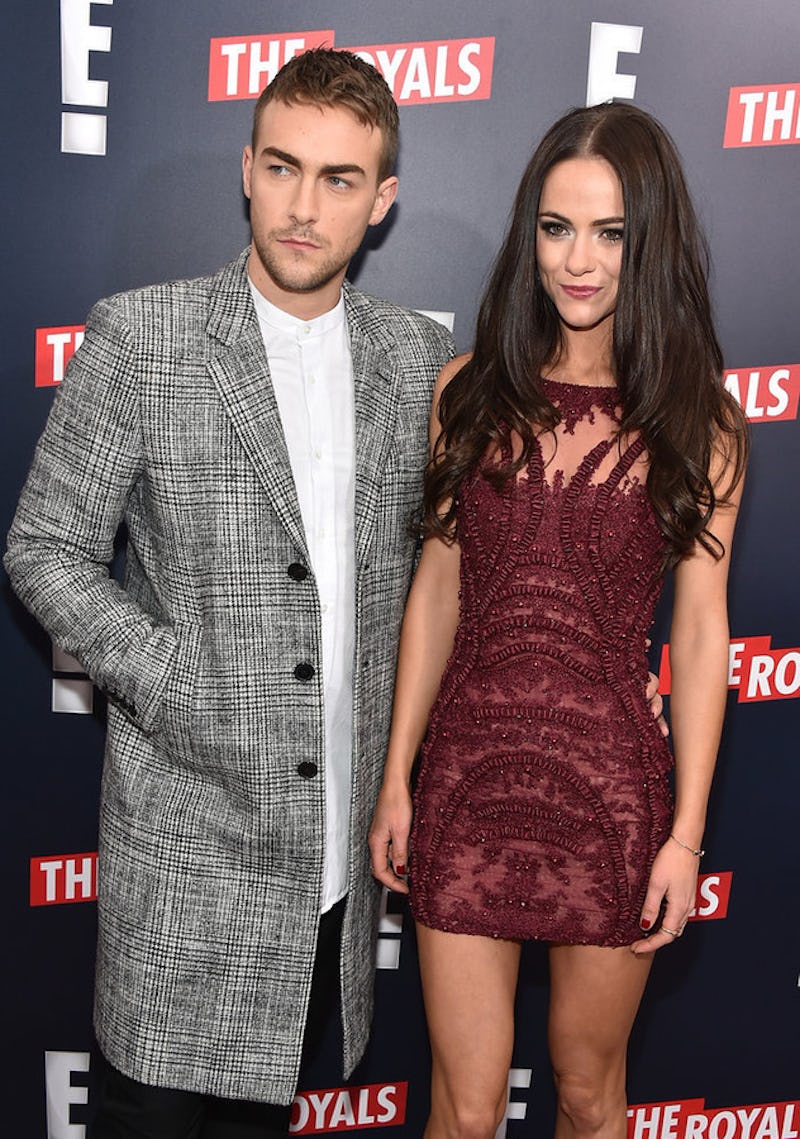 I've rooted for a lot of TV couples throughout the years, but I've never experienced a relationship like the one shared between Eleanor and Jasper on The Royals . If you can really even call it a relationship. (Definitely not a healthy one, at least.) Because while the premise of this show may be centered around royalty, what Eleanor and Jasper have is far from your typical fairytale romance. In fact, it's quite the opposite, actually. And yet, in spite of all logic and reason, I still find myself rooting for them to be together. Why? I suppose I could just attribute it to both actors having great chemistry together, but I think it also has to do with the fact that their love (or rather love-adjacent) is complicated. And complicated equals intriguing.
So before The Royals Season 2 premieres, I thought it would be fun to provide a little refresher about this duo's relationship and everything that happened between them throughout the first season, starting with the fact that Jasper was basically blackmailing Eleanor to have sex with him and keep from losing his bodyguard job. Though we eventually realize he was lying at the time, Jasper claimed to have drugged Eleanor during their first night together and recorded their hook up on his phone. He also threatened to release the (nonexistent) video unless Eleanor did what he said. (Did I mention that this love story does not look great on paper?)
But as the season progresses, Eleanor starts to enjoy their time together, despite her better judgement. He's even there for her during her drug/drinking phases and when she goes to visit her brother Robert's favorite charity. In the end, Jasper no longer needed to video for them to sleep together. She wanted to be with him willingly and vice versa. While dancing together on a balcony during the masquerade ball, Jasper tells Eleanor that their relationship hasn't been about the video for a long time and proceeds to confess that there never was a video to begin with. He had lied to her about it in an attempt to save his job since she'd threatened to fire him.
As you can probably imagine, this did not go over with Eleanor very well. In fact, she ended up fleeing to Monaco that very evening in order to get away and prove to Jasper that he now had no power or control over her. That still didn't prevent her feelings from getting majorly hurt, though, when she returned and found one of Jasper's cuff links in her mother's bed. Realizing that the two of them were sleeping together, Eleanor had Jasper arrested.
However, she eventually bailed him out of jail after realizing that she needed his help in facing Robert's killer, Brandon Boone. Before the meet-up, Jasper explained that he was only with her mother in order to protect their relationship and while she was still unhappy about it, she seemed to make peace with his actions.
But will it be enough to get these two crazy kids back together? Something tells me we won't have to wait long to find out.
And for even more Jasper and Eleanor coverage, check out Bustle's video below and see what The Royals cast teases about their romantic future:
Images: Theo Wargo/E! Entertainment; fyeahjeleanor/Tumblr (3)