Kim Fields Had A Ton Of Success Before 'RHOA'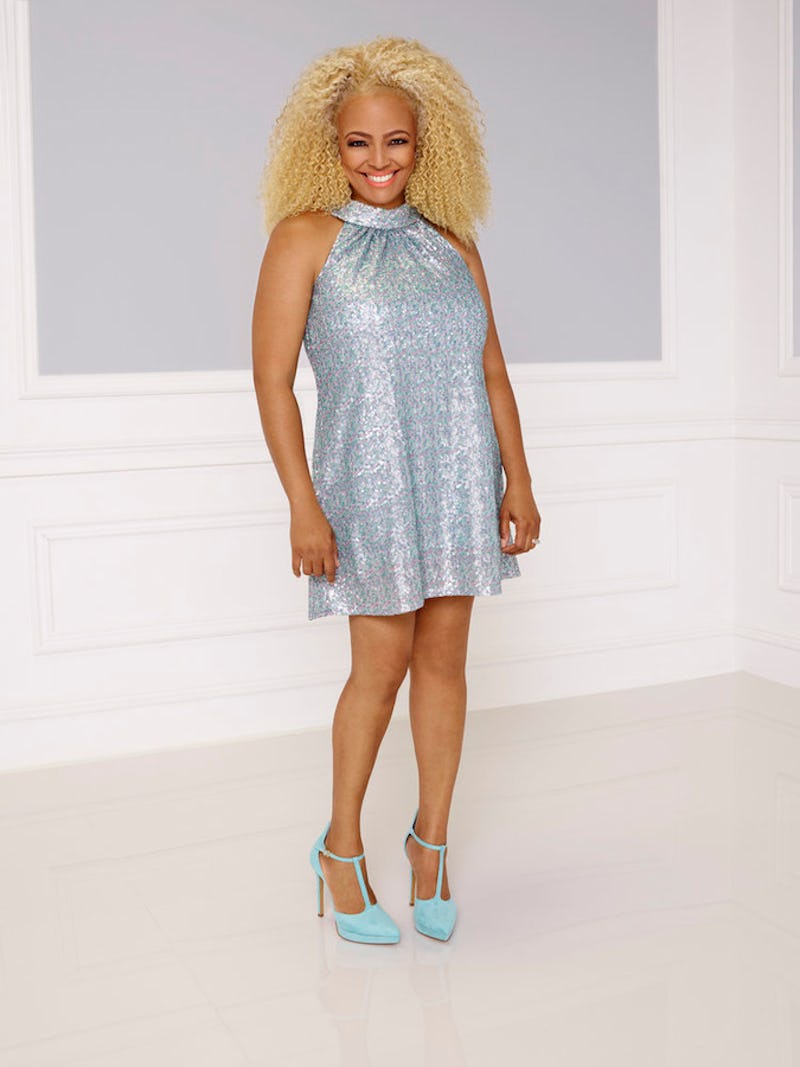 I'm pretty sure that everyone remembers Kim Fields as Tootie on The Facts Of Life . Who doesn't get pangs of nostalgia at the mere mention of her catchphrase, "we're in trouuuble"? A nine-year run on an iconic television show, playing an iconic character, is nothing to sneeze at. Technically, Kim could have walked away from the limelight with a completely impressive portfolio to her name merely from that one experience. Lucky for us, she chose to keep going, and most recently Kim joined the Real Housewives Of Atlanta cast this season. But what was she doing in the interim between The Facts Of Life and RHOA?
Since NBC sitcom wrapped up it's run in 1988, Kim has kept pretty busy while also managing to maintain a relatively normal life post-child stardom. Not an easy task. She has had her hand in television (of course), directing, and music, all while juggling life as a wife and mother of two sons. After her time on Bravo, maybe she will start teaching the rest of us how to adult like a champion.
Here are some of thing things Kim dabbled in before becoming one of the Real Housewives.
She Got A College Degree
Kim took some time away from the spotlight after wrapping The Facts Of Life to get a bachelor's in communication and film degree from Pepperdine University, according to Biography. While studying there, she actually created her own production company (because that's so easy to do) called Victory Entertainment, Inc.
She Made Guest Appearances
She guest starred on a slew of television shows between 1992-1995, such as Martin and The Fresh Prince of Bel-Air , which were both huge at the time.
She Starred In A Hit Television Show
I know, you are probably saying, "again?!" Yup, she struck oil again! Kim starred as Regine Hunter in the hit show, Living Single from 1993-1998. She appeared opposite Queen Latifah and the show was super successful during its five-year run.
She Had A Music/Poetry Career
After wrapping up Living Single, Kim parlayed her success into a music career. She worked with the R&B group, Impromp2 until about 2006 when she transitioned her skills into a poetry career. She actually released an album of her spoken word called Smooth Is Spoken Here.
She Directed
Why stop there, right? Kim dipped her toes into the directing pool and has her name attached to some projects that you may recognize. She directed some episodes of All That! and Kenan & Kel as well as some episodes of Tyler Perry's Meet The Browns and Tyler Perry's House of Payne.
She Became A Wife & Mother
In 2007, Kim married fellow actor Christopher Morgan and they are the proud parents of two sons born in 2007 and 2013.
As for what Kim is up to these days, we'll get to see that every Sunday on Real Housewives Of Atlanta.
Images: Mark Hill/Bravo; Giphy (6)