Lala And Italy Man Didn't Last On 'Pump Rules'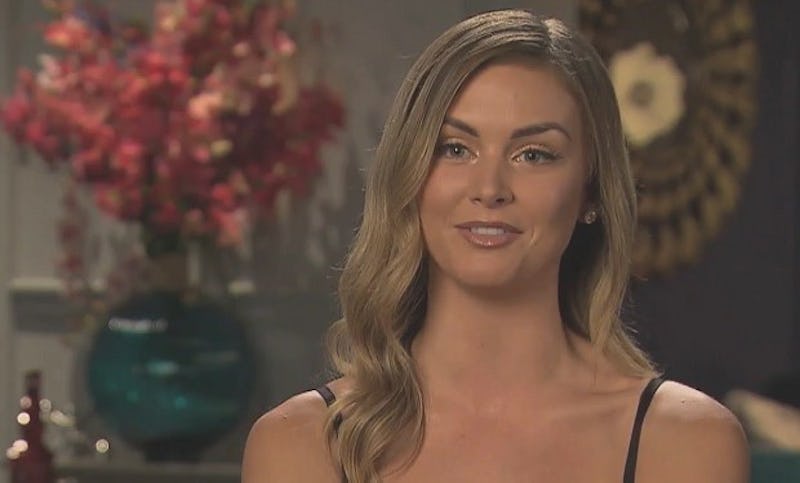 There's new blood on Vanderpump Rules this season, and it only took a matter of minutes for her to get into hot water. It didn't take long for Vanderpump Rules SURver, Lala Kent, to get called out by her coworkers for lying about her trip to Italy being a modeling job, but I have to give the girl credit for owning up to it. Judging by that exchange on the second episode of Vanderpump Rules, I think it's safe to say that Lala is going to be a very welcome presence at the most drama-filled restaurant ever. And that includes Lala dating a Vanderpump Rules cast member that has history with a former SURver.
If you were as intrigued by Lala's free trip to Italy as I was, you might be wondering who the person was funding that trip. Unfortunately, there's no evidence of who took the Vanderpump star to the land of pasta, pizza, and gelato. But, whoever it was clearly wasn't a long-term relationship, because Lala is now dating James Kennedy. Yes, that James Kennedy. The one who put up with an entire season of Kristen getting to the bottom of the Case of the Mystery Miami Girl to spite Tom Sandoval.
So, upon hearing this news, there are a few things to come to terms with. The first one is that Kristen and James broke up. It isn't really all that surprising, since in the same episode we met Lala, James didn't cover his Uber tracks and exposed that he had cheated on Kristen. The second thing we have to acknowledge is that Lala and James are still together, so maybe there's hope that this relationship is real-ish? And not just for TV? I know, dream big, Allison.
James and Lala have taken social media by storm, though, to show their love.
The Pucker Up Selfie
While I'm sure the road to this relationship wasn't smooth, I think these two make a pretty cute couple.
Lala Wears The Headphones In The Relationship
It is not going unnoticed that James' tongue has been out in both pictures.
The Fresh Meat
Something tells me the new cast members are going to butt heads with the OGs of the show.
The Couple That Smizes Together...
Tyra Banks bringing couples together since Cycle 1 of America's Next Top Model.
The Cute Couple Shot
At this point, I'm seeing a trend in their photos together.
One More Tongue Picture For Good Measure
James...
And Finally...
TONGUES EVERYWHERE.
Good luck, you two! Just remember: Keep your tongues to yourselves.
Images: screengrab/Bravo