8 Stages Of Surviving The Chaos On Black Friday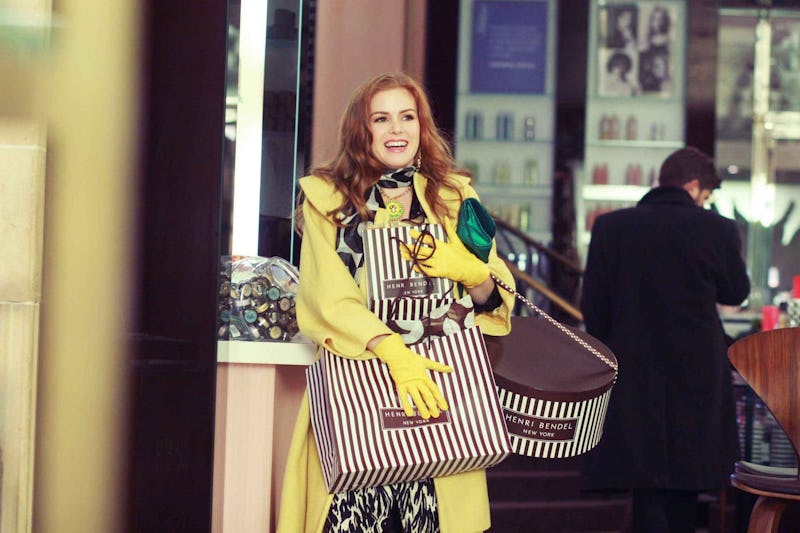 Don't get it twisted, y'all — Black Friday is not just a day of shopping. Surviving Black Friday is kind of like trying to survive a cage match where the most frugal minds come together in a battle over discounted tech toys and bargain sweaters. It's a holiday themed version of The Hunger Games, and the victors are the ones who score the best doorbusters. While Thanksgiving and Christmas bring out the best in us, Black Friday typically brings out the worst. Luckily, we still have plenty of time to return to our genuinely good selves before Santa assigns us presents or coal.
But if you're going to participate in this cut-throat shopping event, you need to be prepared. It's a physical race as much as it is a strategic one, and it's helpful to know the stages you will face throughout this day of mayhem. It's not going to be easy — just know that going in. Every year gets more and more intense, as the stores open earlier and the stakes get higher. If the goal is to get the coolest presents for the ones you love most, then you got this. Here are all the emotional and mental stages of Black Friday you will go through, and how to emerge victorious.
1. The Hopeful Black Friday Shopper Stage
Every Black Friday shopper goes through this stage. Hope is the only thing getting you out of bed hours before the sun comes up to stand in a line of people waiting for a retail store to open. You picture the deals. You picture the looks of happiness on your family members' faces as they unwrap the amazing gifts you got them at insane bargain prices. Hold onto this hope as long as possible, because things are about to get real.
2. The Miserable Early Bird Stage
Your lack of sleep has caught up to you, and you're mentally punching yourself for becoming one of the many people standing in a never-ending line in the cold weather just to get a tablet for $100 off. What were you thinking?
3. The Caffeinated Warrior Stage
You've had your coffee and you are READY. TO. RUMBLE.
4. The IDGAF Defensive Shopper Stage
This is the moment when the people around you stop being people, and become obstacles. They are what stands between you and supreme savings, so you get in the game and focus only on winning Black Friday.
5. The Triumphant Victor Stage
If you saved any money at all, and/or scored some sweet gifts for the people you love, then you won. You accomplished the goal you made for Black Friday, and you should be proud of yourself.
6. The Exhausted Zombie Stage
Once the adrenaline leaves your body, the exhaustion sets in, and you're basically a corpse. Nothing a little more turkey and gravy can't fix!
7. The Regretful Spender Stage
Eventually, you'll take stock of your purchases and review your receipts. And sh*t, you dropped a lot of cash. That's what happens on Black Friday though. You're so focused on getting to the good stuff first, that you kind of lose sight of your budget.
8. The Wiser Cyber Monday Shopper Stage
You've evaluated your Black Friday choices, and can emerge from the weekend with a better understanding of how to shop smart for the holidays. Next year, you'll skip the Black Friday malarkey. But for now, you can get stellar deals on Cyber Monday while wearing no pants and polishing off that apple pie. Ahh, much better.
Image: Touchstone Pictures; Giphy (8)