7 Amy & Tina 'SNL' Sketches They Need To Revisit
I don't care that I have to wait an entire month to actually see Amy Poehler and Tina Fey host Saturday Night Live together. You could tell me that I had to wait five years, and I would still be this excited for the entire time that I was forced to wait. Mainly because I love Amy Poehler and Tina Fey with the fire of a thousand feminist suns, but also because their work together on Saturday Night Live is some of my very favorite moments from the show. There are so many amazing sketches starring Amy Poehler and Tina Fey, that the idea of them coming back for 90 minutes of hosting duties has got me on the edge of my seat, desperate to know just which sketches from their past as stars of the show they're going to revive.
In a way they're kind of fortunate. There aren't scabs of sketches to choose from like there would be if, say, Will Ferrell were hosting with them. Tina Fey spent most of her time at Saturday Night Live in the writer's room (she was the head writer from 1999 to 2006) or behind the Weekend Update desk. Fey wasn't really a huge sketch comedian until after she left the show and came back to play Sarah Palin during the 2008 election season. Still, there were enough moments of the two of them being totally awesome together for a girl to dream about some stellar remakes.
Here are just a few sketches that I'd love to see the two of them revive when Poehler and Fey host the show on December 19th.
1. Hillary Clinton And Sarah Palin
Palin might be far from the limelight these days, but Hillary Clinton definitely is not. I'd love to see a sketch about Palin being passive aggressively angry that Clinton is still in the game while she's forced to make political statements with 7-11 items. Big Gulp, anyone?
2. Katie Couric And Sarah Palin
Again, a little outdated for this election season, but a super bitter house tour from Sarah Palin showing how boring her life has been since 2008 could be pretty amazing.
3. Mom Jeans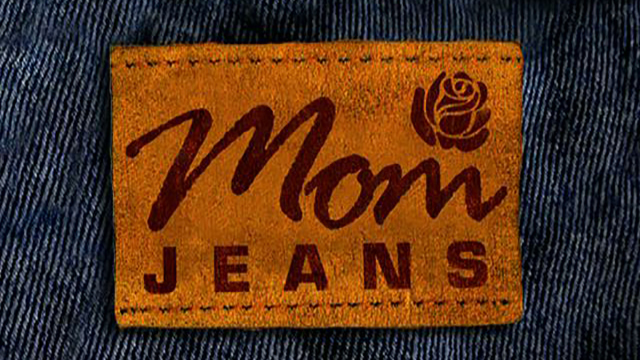 With high-waisted jeans an actual thing again, their updated twist on this original short might be even funnier.
4. The Bush Twins
They're all grown up and adults these days, but that doesn't mean that Amy Poehler and Tina Fey can't poke fun at the daughters of George Bush. In fact, it might be timely with their uncle running for president and all.
5. Weekend Update
Obviously, right?
6. Teen Mentoring Troubled Actresses
They rocked this moment with Lindsay Lohan, and, unfortunately for the world, an new slew of troubled teen stars has cropped up in the meantime. How perfect would it be to watch them mentor troubled talent like Miley Cyrus, an SNL regular?
7. Colonel Angus
OK, fine. They weren't in this sketch together. I just always keep my fingers (and legs) crossed that whenever Amy Poehler is on SNL she's going to revive this classic sketch.
Whatever they decided to do—whether it's revive old stuff or go completely new—I'm sure these two funny ladies are going to rock it. After all, SNL is where they both got their start, and I for one can't wait to see them honor it by co-hosting the last show of 2015.