7 Books To Read Before Friendsgiving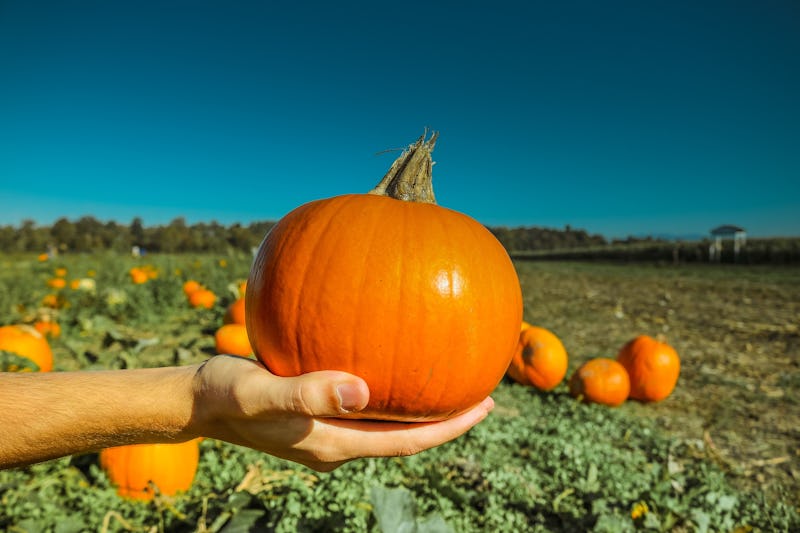 As much as Friendsgiving is about the turkey, stuffing, pumpkin pie, mashed potatoes and bottomless bottles of wine, it's also about taking the time to appreciate the people who enrich your life. And although smartphones and social media make communicating easier than ever, let's be honest, your text history with your bestie probably contains more messages about the latest Netflix original series you just finished binge watching than heartfelt messages about how great they are. An annual Friendsgiving tradition can change that.
Grab all your friends from various social circles — your new work pals, the friends you made by bonding over living in the same dorm freshman year, and the best girls you know all the way back from childhood — and pull them all together for a dinner to really be thankful for. After all, friends are just the family we choose.
So as you prepare to celebrate the meaningful relationships in your life over delicious food, as the pilgrims intended, get inspired to amp up the "thanks" in Thanksgiving with a little help from some of modern literature's besties. These books aren't just about the fierce love and loyalty that drive friendships, but they also delve into the messy ways that the people in our lives help shape who we are — because life is complicated.
Here are seven books that celebrate the complexity of modern friendship to get you in the spirit of Friendsgiving.
If your childhood friends are still your closest friends, then this book is a must-read. In Meg Wolitzer's The Interestings , six teens form inseparable bonds that endure through adulthood, despite the fact that so much changes over the years. This perceptive novel delves into the complexities of lifelong friendships as the group contends with the unpredictable twists and turns life throws at them.
In Emily Gould's Friendship, two best friends are growing up and growing apart. When faced with unfulfilling jobs, financial panic, and the general challenges of adulthood, they find that prioritizing their friendship is easier said than done. If you haven't talked to your best friend in a while, it's likely that you'll identify with Bev and Amy's growing pains and get inspired to pick up the phone.
Making friends isn't always easy, especially if you're shy and introverted. Rereading Chbosky's coming-of-age novel will remind you of when you came out of your shell and found the community of people who accept you for who you are. Odds are it will make you exceedingly grateful for having those people in your life, especially during the particularly awkward moments of the novel.
4. Fangirl by Rainbow Rowell
Rainbow Rowell's Fangirl starts with a rift between twin sisters and lifelong BBFs when Wren decides not to be Cath's roommate their freshman year of college. From adjusting to shifting relationships to the fear of making new friends, this novel is just about as relatable as it gets even if you and your bestie are on the best of terms.
Are Elena and Lila besties or frenemies? Ella Ferrante's realistic depiction of a not-so-easy friendship offers a relatable portrayal of a push-and-pull relationship, in masterful prose nonetheless. You'll feel compelled to text your bestie the heart eyes emoji after reading this brilliant book.
6. Sula by Toni Morrison
You've probably read Song of Solomon and maybe even Beloved, but this lesser-read Toni Morrison novel deserves a spot on your bookshelf, too. Nel and Sula have a close-knit bond in their youth, but they start to grow apart after a tragic accident changes their relationship forever. This powerful novel follows the evolving friendship of two women, from their childhood through their divergent paths of womanhood to their ultimate reconciliation.
If you're a fan of HBO's Girls, it's safe to say you'll enjoy Shelia Heti's How Should a Person Be? This semi-autobiographical novel hinges on Shelia's attempts to answer the title's question (how should a person be?), which mainly consist of her measuring herself against her three friends. It's a poignant portrait of modern day female friendship that explores the grittier aspects of close-knit relationships and self-doubt.
Image: Olichel/Pixabay