My Thanksgiving Outfit Vs. A Celebrity's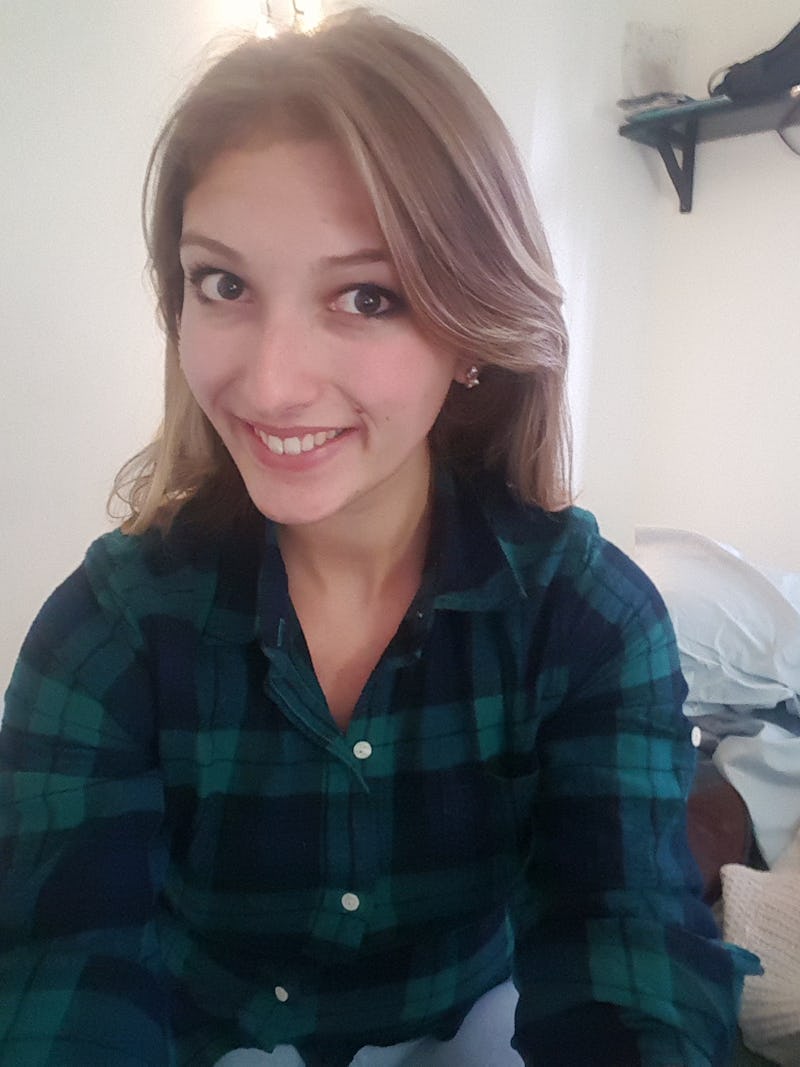 This year will be the first year I find myself alone and without plans for Thanksgiving Day. Loneliness aside, I've decided to go to the Macy's Thanksgiving Day Parade to take advantage of the holiday. I've already planned my outfit — which includes multiple sweaters — but coming across a photo of Mariah Carey's Thanksgiving outfit from 2014 has given me second thoughts. While us normal humans can no longer deny the fact that real winter is coming, celebrities seem somehow immune to cold weather.
Thanksgiving is a holiday where your whole family comes together, which will likely include your judgey aunt and nosey cousins. You want to look put together and — let's face it — cute for the holiday grams which will inevitably end up on Facebook. The challenge is that you also want a comfortable outfit for the marathon style feasting that is about to occur. I usually choose my outfit based on these three conditions, and this year is no exception.
But, sometimes I look at celebrities and their Thanksgiving Instagram posts and have to wonder how they find it within themselves to wear that slinky red dress and heels prior to consuming in gargantuan proportions. I'm planning to be as cozy as possible this Thanksgiving, which many celebs seem to take, well, the opposite route.
Let's compare what Carey wore last year to what I'm planning on sporting this year, shall we?
Mariah's Look:
She's all sexy red (likely designer) body con dress with a mermaid silhouette, glossy honey colored curls, and sparkling jewels.
My Look:
Oh hey, it's my face. I call this my, "I basically forgot it was a holiday" look. I am wearing a Lucky flannel I found at Buffalo Exchange for only $10. It's amazing. I am also wearing Kate Spade studs. No smokey eye and diamond earrings to see here!
These are my favorite jeans from Paige, perfect for consuming large amounts of food. They're called the Harriet Destructed Verdugo Ultra Skinny jeans, and they are the first pair of light wash jeans I've ever owned. They changed my entire jean game. I'm never going back.
Here are the jeans from the side, as well as one of my favorite holiday sweaters! This is the Madewell texturemix pullover sweater, and I'm in love with it. I've had it for a couple of years, and this is one of the comfiest sweaters I have ever owned. It is also perfect for layering over flannels and t-shirts — and a heck of a lot warmer than a sleeveless red dress on Turkey Day.
Normally I'd wear this casual BDG army jacket but, unfortunately, it is now Winter in New York City. This means I will most likely be wearing...
. . .my Eastern Mountain Sports huge down puffy coat. It's perfect for the cold, but after four months of wearing this you are oh so ready to take it off.
The same goes for shoes. I would want to wear my Cole Haan Putnam waterproof booties. Still not Carey's metallic silver heels, but trending toward the high fashion end of the spectrum...
. . .but I will most likely need my Hunter Huntress black glossy rain boots:
Lastly, I know that socks and accessories also come into play. I just got a pair of amazing sweater trouser socks on sale at Madewell the other day and have been wearing them nonstop.
And, I got this watch at Forever 21 because I was checking my bare wrist so often at work that I was getting pissed off. I have a lot of amazing watches at home, but none that I was willing to risk damaging with rain/snow, so this was a good option for chilly holiday weather.
Finally, I did my nails in some OPI color between "Wocka Wocka!" and "Color to Diner For." It looks festive and matches my bright cherry-colored wallet perfectly. There's nothing like holiday nail colors to transition you from Thanksgiving to whatever-December-religious-holiday-you-celebrate-too!
Although I am not Carey, a celeb, or a person with a personal trainer, I've found that most people just want to be comfortably stylish on Thanksgiving. If it wasn't as cold as the abominable snowman's home in Monster's Inc. then I could probably trade out the jeans for leggings and get away with it. No matter how fancy you dress, always remember that this holiday is about family. It's also about destroying an entire culture, but remember to celebrate the good as well as lament the bad!
Of course, none of my Turkey Days ever really go like this either. . .