Jordan Smith's Instagram Photos Tell All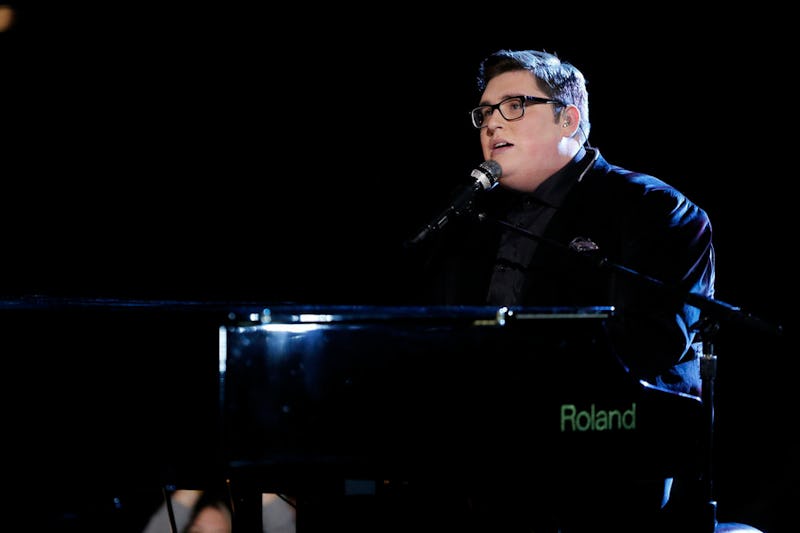 So far on Season 9 of The Voice , Jordan Smith has been absolutely flawless. The Harlan, Kentucky, native with the amazing voice has charmed viewers time and time again with his diverse song choices and consistently epic delivery every week. But, if you were wondering what his life is like outside of The Voice, Jordan Smith's Instagram photos reveal a glimpse into his non-NBC life. Before Smith was on The Voice and his performances racked up millions of views on YouTube, he was a student at Lee University in Cleveland, Tennessee, singing with other classmates on campus.
But, Smith has come a long way. Harlan, his home town in Kentucky, has declared November to be "Jordan Smith Month" in a proclamation signed by Judge Executive Dan Mosley, according to WBIR. The judge said that Smith "has served as a role model to the youth of Harlan County and beyond through the sharing of his musical talent," and that he's brought them "an outpouring of hope and pride, he uses his amazing talent to sing and his beautiful voice as a blessing to others." Even though most viewers have only just gotten to know Smith, it sounds like he and his voice have been quite a presence in his hometown for a long time.
Check out what Smith's off-stage life is like via his Instagram photos.
1. He Loses His Phone Charger, Too
This is definitely a pain we know all too well, isn't it? Don't worry, Jordan — it's gotta be somewhere.
2. He Misses His Girlfriend
Smith has posted about missing his girlfriend Kristen, who has been supportive throughout his Voice journey.
3. He Appreciates A Good Shake
There's nothing quite like a delicious Blizzard from Diary Queen — unless it happens to be one named for Smith, of course.
4. He Enjoys Traveling
In May, Smith posted this selfie while he visited St. Peter's Basilica in Vatican City. It looks like his trip with the Lee University Singers to Italy also included Rome, Venice, Florence and Tuscany.
5. He's A Pentatonix Fan
It looks like Kristen got her boyfriend prime Pentatonix tickets for Christmas last year — and Smith loved it.
6. He Loves His Home State
Smith posted this photo before leaving Kentucky for his trip to Italy. "It never really gets easier, but it's always worth it," he wrote in the caption. Aww! Now that's hometown love.
7. He's Got College Pride
Smith may be on break from his studies at Lee University right now, but the college student still has pride in his school, as evidenced by this pretty sunset photo of the campus. "Lee University, you always treat me right," he wrote in the caption.
And, now Smith is getting the Top 11 treatment on The Voice. I can't wait to see if he can win it all.
Image: Trae Patton/NBC