'MAFS: The First Year' Needs To Return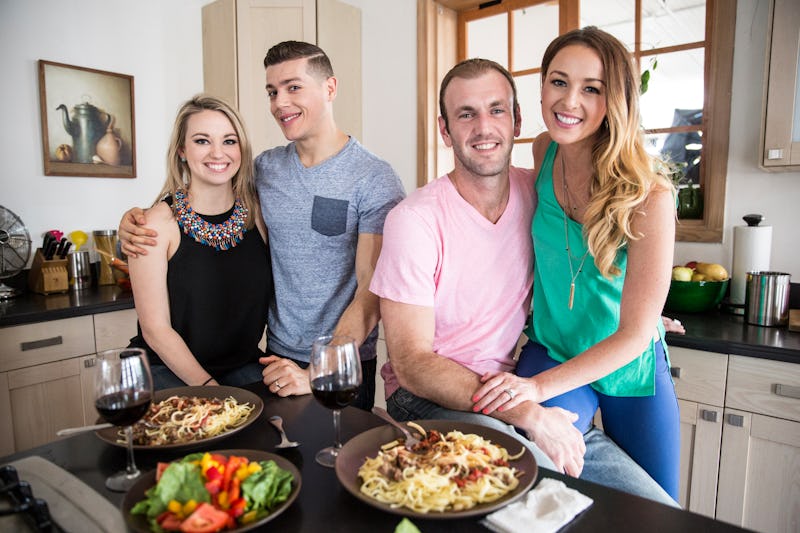 I love anything and everything Married At First Sight, probably because I don't actually have the guts to marry someone I've never met, so I'm fascinated by people who do. So far, my favorite couples are the ones from Season 1, especially Doug Hehner and Jamie Otis, so I'm glad FYI has kept them around for Married At First Sight: The First Year, which will be wrapping up its second season soon. It's interesting to see how marriages grow after the couples meet at the altar as strangers and then evolve into real relationships, and the struggles they face are often the same kind that any other couple would have. But is this the end, or are there more adorable Doug/Jamie and Cortney/Jason moments in store? Will Married At First Sight: The First Year be renewed for Season 3?
Unfortunately, FYI hasn't made a decision on whether or not they're bringing the show back yet. But that's not necessarily a bad thing; news of Season 2 didn't hit 'til a month before the show was back on air. And obviously, since the show has yet to be renewed, no premiere date has been set, but if it is coming back and it follows the pattern of the first two seasons, the wait could take awhile. The Season 1 finale aired in March and new episodes started back up again in October, so we might get to see new episodes starting sometime this summer, unless the network decides to do things differently this time around.
And hopefully, by then, we'll see less heartbreaking Doug and Jamie fights and more moments like this:
More good news: Married At First Sight Season 3 premieres December 1, so if you're missing our favorite reality dating show in the meantime, don't worry — there are plenty more couples where that came from.
It's absolutely necessary that The First Year returns, especially since Season 2 of Married At First Sight didn't leave us with any couples still standing. There's something so amazing about two people deciding against all odds to make their relationship work, even if they didn't meet in the most conventional way.
Besides, I have a lot of questions. Will Doug and Jamie get past this thing with her ex? Are Cortney and Jason going to stay in New York, or are they going to end up buying a house in North Carolina near her family? Is Jason going to meet his dad? And what about this ridiculous relationship between Jason's BFF Neph and his girlfriend, Jasmine? Will they end up moving south too since Neph and Jason are clearly attached at the hip? I need answers!
Image: Karolina Wojtasik/FYI