'Empire's Best Family Quotes To Be Thankful For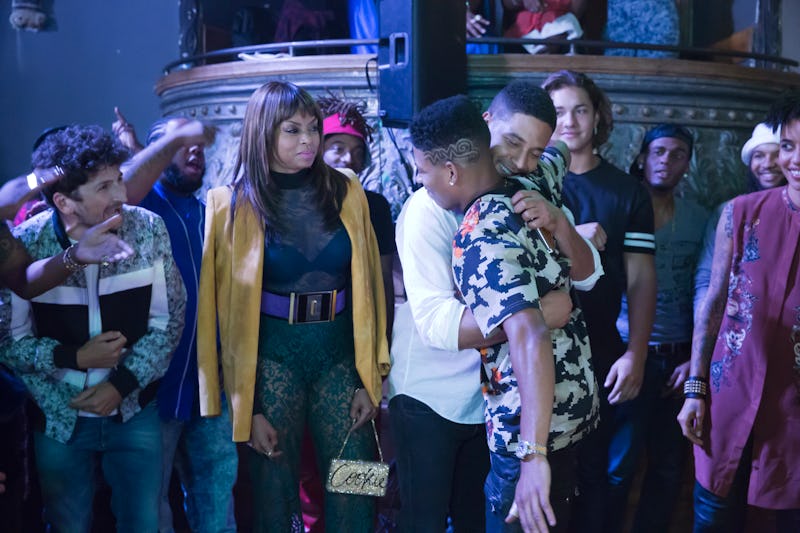 It's the holiday season, which means that you might be spending a lot of time with your family. Every family has its own issues, but no family has greater issues than the Lyon family on Empire. No matter what slightly inappropriate thing your uncle can think of saying this holiday season, nothing can really compare to the amount of drama Cookie, Lucious, Jamal, Andre, and Hakeem have going on. But, in the spirit of the holidays, we should focus on Empire quotes about family that aren't clap backs or put downs (although those are always fun).
While the Lyon family can be cutthroat, we often get glimpses of a loving family that will do anything for each other. I'd like to think that if the Lyon family existed IRL, they'd put their differences aside and have a big Thanksgiving feast that would put your average Thanksgiving dinner to shame (because the Lyon family does it big). They'd all go around, one by one, and say what they were thankful for. Cookie would probably say something about how she was thankful she was sitting at the head of the table, and Lucious would roll his eyes. Everyone would laugh and forget that they're up against each other in two competing dynasties.
So, in the spirit of Thanksgiving, let's look back on some Empire quotes that prove that even the most dysfunctional families can come together on the holidays.
1. When Cookie Was Watching Out For Her Babies
Even though Cookie's comment is filled with skepticism, it's the thought that counts.
2. When Hakeem Was Proud Of Jamal
This moment, right here, makes me think everything will be OK.
3. When Cookie Vowed To Defend Her Son
Even behind bars, Cookie would go to the end of the world to defend her sons.
4. When Jamal Let His Music Speak For His Heart
Note: if you can sing/write/perform like Jamal, write your loved one a ballad this holiday season.
5. When Hakeem Shared The Love
Proof that Lyon brothers united are stronger than divided.
6. When Cookie Got All Up In Laz's Face Protecting Hakeem
Sorry, Laz. But NO ONE gets between Cookie and her family. Not even you and your shady tattoo.
7. When Hakeem Commended Jamal's Bravery
Even with Jamal at Empire and Hakeem at Lyon Dynasty, this moment will remind us that they'll always be there for each other.
See, they're not that dysfunctional. May your holidays be filled with love and here's to no one standing up at your dinner table and pulling a Cookie while giving thanks.
Images: Chuck Hodes/FOX; Giphy (8)