6 Christmas Movies To Watch With Your BFF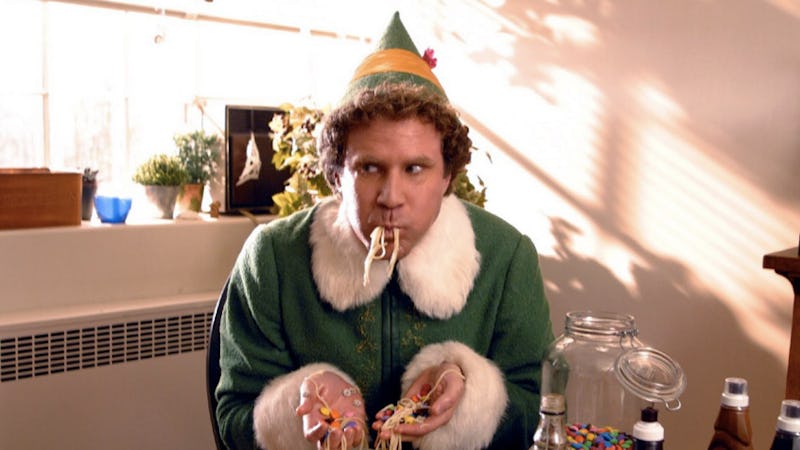 Well, the holidays are now officially upon us, friends. After we get ourselves through the hangover from enjoying yet another Thanksgiving, it's time to get our lives together and start thinking about all the cozy and amazing holiday activities to partake in next. Christmas and its accompanying month of cheer is the perfect time to get super snugly and take in the holiday atmosphere. To get yourself fully immersed in the holiday spirit, you'll need your besties, and that's why the following Christmas movies are best enjoyed with friends. So go ahead, get curled up in a (faux) furry blanket with your BFF and sip some seriously delicious hot chocolate. After all, just like Halloween — which doesn't officially start until you watch your favorite horror movie — Christmas just doesn't have the same sparkle until you've enjoyed that perfect Christmas movie to really kick the season right.
And while my list of holiday movie must-sees could probably wrap around the earth about a zillion times, I've narrowed it down to a perfectly curated list of movies that are perfect to watch with your found family. So grab your favorite non-blood relative and get ready to feel jolly as hell.
1. Home Alone (1990)
This classic flick will still make you laugh out loud, I promise. Take a shot of spiked eggnog whenever the Wet Bandits receive an injury that would probably kill someone in real life and get emotional whenever Old Man Marley looks lonely.
2. Holiday In Handcuffs (2007)
I know, this ABC Family flick is silly to the extreme, but that's the very reason why you need to watch this with the one person (or people) who totally appreciate silliness with you on an unspoken level. Melissa Joan Hart and Mario Lopez will transport you back to Nostalgia-ville, USA by simply existing in a movie together, if the absurd premise isn't enough to interest you. Hart's character legitimately kidnaps a man (Mario Lopez) to bring home for the holidays. It's insane. That's really all you need to know. The rest is simply magic.
3. National Lampoon's Christmas Vacation (1989)
This is a movie you can enjoy with pretty much everyone in the galaxy. It could bring peace to nations if we would just all sit down with some hot chocolate and appreciate Chevy Chase has Head Griswald In Charge. Besides, everyone's family has a little bit of Griswald in them — you and your BFF can trade stories once the credits roll.
4. A Diva's Christmas Carol (2000)
I am a huge proponent of this being one of the best Christmas movies ever. It may seem like just another entry into the A Christmas Carol ripoffs, but this one has Vanessa Williams and Chilli from TLC in it. I mean, come on. The rendition of "Sleigh Ride" that came from this movie will have you hanging up mistletoe and bringing joy to the world within an hour of watching it. It's also full of lessons about why you should appreciate the awesome people in your life, so it's totally BFF appropriate.
5. The Santa Clause (1994)
Remember when Tim Allen was a thing? Well now you will, because this movie is actually incredibly adorable and Allen manages to play a pretty amazing Santa. You and your BFF can discuss how disturbing the thought of Santa perishing after falling off the roof is while simultaneously swooning over David Krumholtz dressed as an elf. (Honestly, if Bernard the Elf didn't initially spark some kind of awakening in you, then you may have not been watching right because he was kind of a stud.)
6. Elf (2003)
This is the ultimate holiday movie for best friends everywhere. Zooey Deschanel is almost unrecognizable when she makes her debut with blonde hair; Will Ferrell is everything that is right in the world; and Peter Dinklage runs across a table to attack a six foot tall man in an elf costume. Make some disgusting mashup of every food in your fridge (or go for the classic: spaghetti, syrup, and candy), down an entire two-liter of soda (actually no, don't do that), and bring this movie into your world immediately.
Your best friend will love you for it.
Images: New Line Cinema; Giphy (5); ABC Family