What It's Like To Join 'Married At First Sight'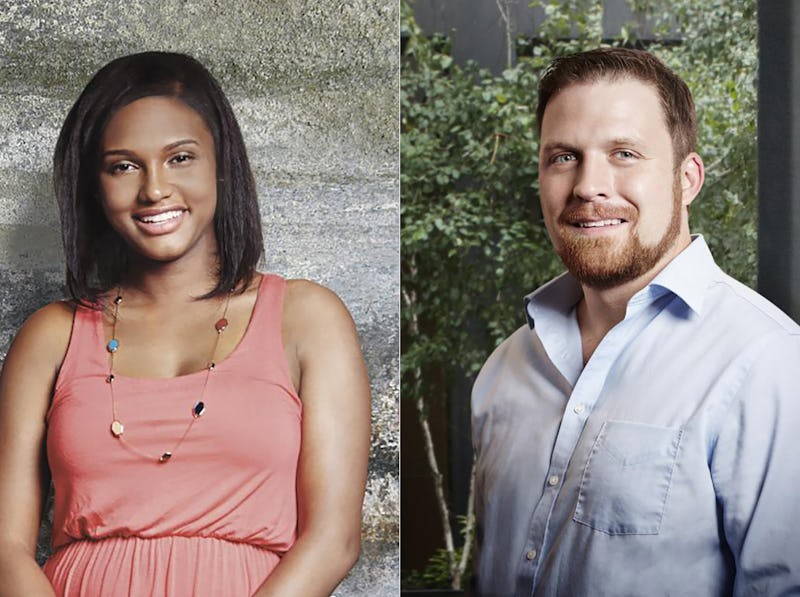 The prospect of getting married is scary enough, but what if you had never met your spouse before? If you're as obsessed with Married At First Sight as I am, you already know taking a risk like that is pretty scary, but it can also lead to some awesome rewards. Unfortunately, Season 2 didn't work out as intended, and none of the couples are still together today. But there's good news. On Tuesday, December 1, a brand new group of brave souls are taking on the challenge of marrying total strangers. Recently, Married at First Sight Season 3 contestants David and Vanessa spoke to Bustle about the experiment — and how the people in their lives reacted to their choice to be a part of it.
So what makes people decide to give up traditional dating in favor of allowing experts to arrange their marriage for them? The obvious answer is that pretty much everybody wants to have a fulfilling relationship, but for David and Vanessa, the real reason was a little more complicated. Vanessa was a fan of the show already and hoped that her success story could be the same as couples like Doug and Jamie and Cortney and Jason, while David explained that he'd been through plenty of failed relationships — and one near engagement — before deciding to sign up for the show.
"Maybe this is my story," David said. "Maybe everything else had to fail so I would try something so extreme."
And just getting down the altar is only part of that big leap participants of the show are taking. OK, so they both agreed that the altar moment was pretty nerve-wracking, but also that it turned out better than they expected. The bigger challenges come after the wedding, when it's time to settle into daily life with someone you barely know, and that can intensify even the smallest arguments. Like David told me, "you don't have that history to lean on" like other couples do who have been together for a long time, and not having that past experience of surviving both big and small bumps in the road have made him question whether they can be survived in his marriage.
"The process forces you to really think about yourself as a partner," Vanessa added. "That's a challenge to admit to yourself. It all comes out to make you a better person."
And even though their friends and family were a little concerned, ultimately, Vanessa and David both have the support of the people they love, and if you ask them, it's absolutely essential to finding success in the experiment. It makes sense — in any relationship or marriage, it's important that the people in your life will cheer you on. Relationships are hard work!
"With my friends, I thought it was gonna be this big party, we're gonna celebrate all night, and it was the exact opposite," David said. "I told them and you could hear a pin drop. They really debated me with it to make sure I was seeing this through all angles, and I'm glad they did because it showed they're good friends. They made sure that I knew what I was doing. [Now] every single family member is happy and supportive."
I can't wait to see where this season takes David and Vanessa... and their matches. Married At First Sight Season 3 premieres December 1 on FYI.
Image: Zach Dilgard/FYI (2)