7 Books Every Successful Woman Should Read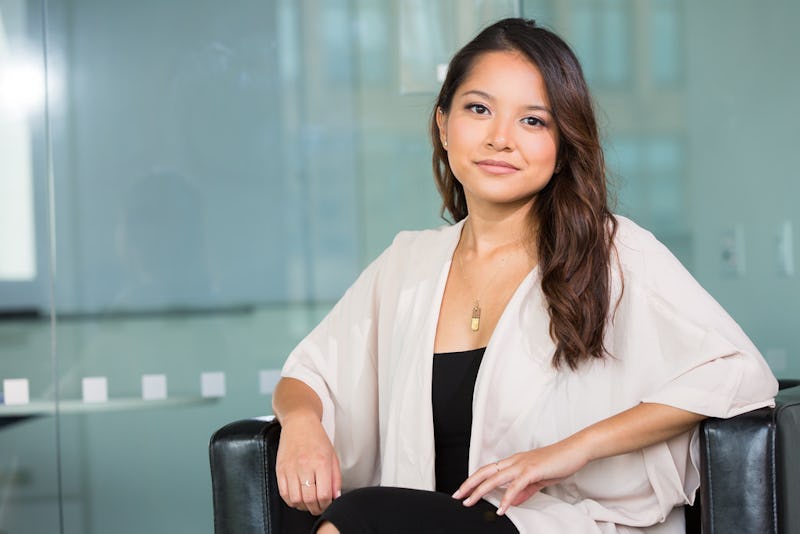 Success can be defined in a million different ways. Your success could be that you're a business woman who worked herself from the bottom up. Or it could be that you started a family and couldn't be happier about it. Success could be gaining your master's degree or landing your dream career after years of crappy jobs. You're successful because you worked hard and didn't give up. And successful women are badasses.
Even if you haven't completely climbed the success ladder, don't stress. If there's one thing I've learned from reading some amazing books on success, it's that no journey is easy — or short. So whether you've earned your private office with your name on an engraved plaque or if you're still working multiple jobs by getting your shoe in the door, it's always a good idea to read up on successful tips and habits.
We're fortunate enough to live in a day where women like Tina Fey and Mindy Kaling share their successes and failures with us, revealing lessons every woman must go through to get to the top. It's always important to keep in mind where you come from, but even more important to remember where you're going. Get out there and keep kicking ass with these seven inspirational books all successful women must read:
Malcolm Gladwell asks the question: What makes high-achievers different? He digs deep at where a successful person comes from rather than what they're like. Exploring the topics of opportunity, timeliness, and equality, this is one book every successful woman needs to read in her lifetime. Not only will you be able to relate to some of these successful qualities, but you'll also be reminded of your own roots and where you started from.
2. #GIRLBOSS by Sophia Amoruso
Speaking of starting from the bottom, Sophia Amoruso begins her inspirational manifesto for women at the point in her life when she was homeless and dumpster diving. The founder of NastyGal shares her incredible story to aspiring business women without being patronizing. With a kind voice and motivational tips, #GIRLBOSS is a must read for all successful women.
You don't need a reason to read Tina Fey's Bossypants , you just need to read it. From her nerdy childhood to her successful time on Saturday Night Live, Fey reveals how her lifelong dreams all came true. Of course you can expect hilarious jokes and a voice only Fey can convey, but you'll also quickly realize how spot on she is when she explains you're no one until someone calls you bossy.
If you need a break from inspirational how-to books and anecdotal memoirs, try out Hosseini's mesmerizing story on strong, independent, and incredible women. Like in The Kite Runner , Hosseini focuses once again on females within the Afghan society and proves just how resilient women are in a time of hardship. Fighting for women's rights and empowering the world is one thing stories like A Thousand Splendid Suns can do, and it makes it a must-read for all women looking for more.
Kaling's essays are like candy to me — they're sweet and fill me up with so much energy I have to tell someone about it. This powerful collection, that's both funny and serious, addresses that turning point in life or in a career where every woman asks herself "why not me?" Every successful woman has a story or two relatable to Kaling's, and you'll have a fun time devouring this book.
This is one of those books that targets the major issue of women struggling to gain leadership roles over men. As a majorly successful woman herself who gave an incredible TED talk everyone must watch, Sandberg uses her research, experiences, and hard data to prove how women are holding themselves back in their careers. Even the most successful women can gain motivation and inspiration from this book.
Throughout history, women have never had it easy. Moran has a wicked sense of humor and unleashes some of her honest stories and modern realities of being a woman. Forming feminism in an easy-to-swallow pill, this is one of those books you'll need to pass along within your friend group. For every woman who has struggled to succeed and get past the gender inequality line, How to Be a Woman will certainly become one of your new favorite memoirs.
Image: wocintechchat/flickr