7 Kids' Christmas Movies Adults Can Love, Too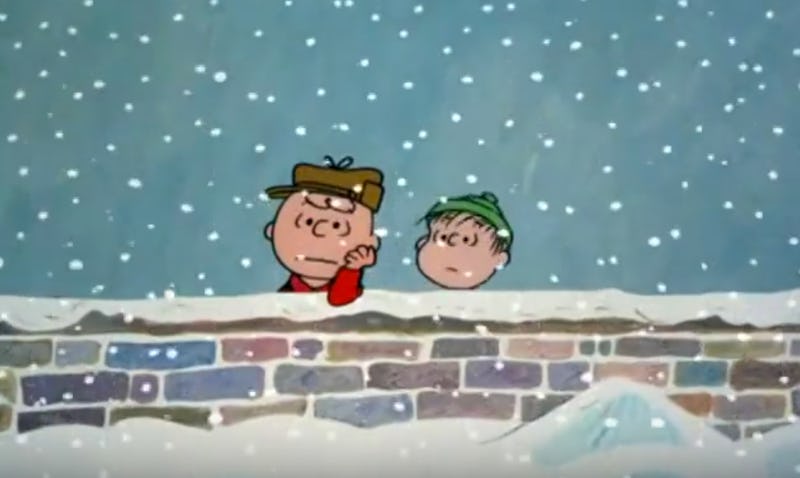 It's the holiday season, which can only mean one thing: it's Christmas movie time (and Christmas music time, Christmas lights time — you get the idea). Post-Thanksgiving season is about as good as it gets for those of us who love to celebrate Christmas, or just enjoy the holiday spirit. I mean, really, is there anything better than curling up with a comfy blanket and some hot chocolate in front of a classic Christmas movie? If only it were as easy and simple as it sounds. Alas, it can be tough to find the perfect Christmas movie, especially if you are planning to share that movie with a child. Kids' Christmas movies are very different from those meant for adults (think more sex, less Santa). But that doesn't mean adults can't enjoy the occasional Christmas movie meant for kids. Here are seven kids' Christmas movies that adults will love, too.
Let's face it, kids' Christmas movies are tricky, and most modern ones are horrible. In all fairness, I might just dislike recent Christmas movies because I didn't watch them as a child (never underestimate the nostalgia factor), and, with Christmas movies falling out of style, there are very few Christmas movies to even consider. So, with that in mind, enjoy this mix of classic and modern kids' Christmas movies that adults are guaranteed to enjoy.
1. Home Alone (1990)
Home Alone is a Christmas classic, there's just no two ways about it. Kids love it because, well, it's about an 8-year-old who uses his wits and toys to torture evil intruders, and adults love it because Macaulay Culkin is adorable. Win win.
2. A Charlie Brown Christmas (1965)
A Charlie Brown Christmas is probably one of the most perfect kids' Christmas movies. Who can resist Charlie Brown and the Peanuts? Adults love it because of the beautifully simple animation, not to mention the timeless characters, and kids love it too.
3. The Polar Express (2004)
The Polar Express, based on the classic book by Chris Van Allsburg, is a fun motion capture adaptation that makes the journey to the North Pole as exciting as it is enchanting. I mean, who doesn't want Tom Hanks to take them away on a magic train to meet Santa?
4. Elf (2003)
OK, so Elf isn't really a kids' movie, at least not in the traditional sense. The amount of dirty jokes and innuendos probably puts it on various amounts of parental no-no lists. That said, it's one of the most beloved modern Christmas movies, and a rare movie that both kids and adults can enjoy in equal measure.
5. How The Grinch Stole Christmas! (1966)
The original animated version of Dr. Seuss' classic book is Christmas perfection. It's funny, cute, short and features the best song ever. When looking for this movie, just make sure you don't accidentally get the live action version instead (sorry Jim Carrey).
6. Santa Claus Is Comin' To Town (1970)
Yet another old classic, Santa Claus Is Comin' To Town tells the origin story of Santa Claus, then known as Kris Kringle. The stop-motion movie is part of the series that includes Rudolph the Red-Nosed Reindeer (1964).
7. A Christmas Story (1983)
I hesitate to call A Christmas Story a kids' movie, mostly because it's a pretty dark comedy, and relatively violent for a movie supposedly meant for kids, but, what the hell? A Christmas Story is a good kids movie for adults because everything that goes over a kid's head will entertain the adults, and everything adults find silly will entertain the kids! It's a perfect combination to satisfy all ages.
Other fun kids' Christmas movies include The Santa Clause and Miracle on 34th Street. But, really, the most fun childrens' Christmas movies to watch as an adult are the ones that can make you feel like a kid again.
Images: United Feature Syndicate; Giphy (7)