Decorate Your Home In Pantone's Colors Of The Year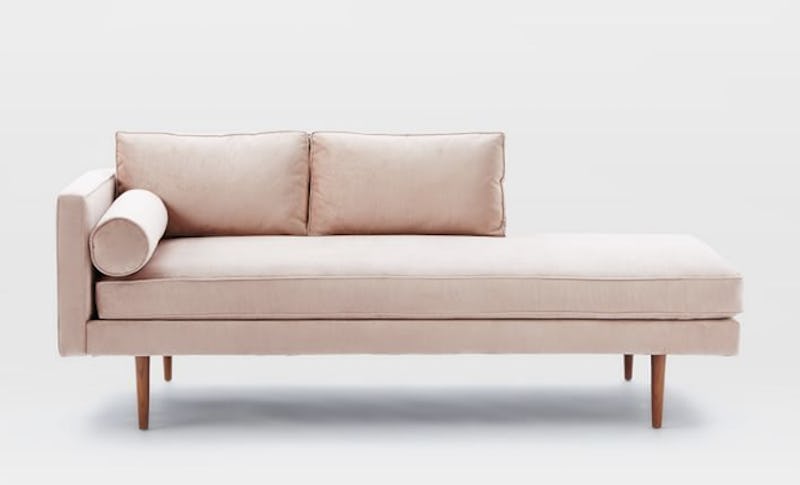 Every year, the magical beings that comprise the color company Pantone come together on top of a mountain, make a salute to Gaia, and pick the color that will rule us all this year (at least, I think that's what happens — they say something else, but that's what I like to imagine they would say). This year, for the very first time, Pantone picked not just one, but two colors of the year, which I think is like that part in Harry Potter and the Goblet of Fire when Cedric Diggory and Harry Potter both become the champions for Hogwarts. So hey, let's celebrate by looking at some home decor ideas inspired by Pantone's colors of the year.
Combined, the colors look like something you'd pick to paint on the walls of your nursery — which is exactly what Pantone was going for, apparently. Said Pantone, "This more unilateral approach to color is coinciding with societal movements toward gender equality and fluidity, the consumer's increased comfort with using color as a form of expression, a generation that has less concern about being typecast or judged and an open exchange of digital information that has opened our eyes to different approaches to color usage." Yowza. I think this means that yes, it's the traditional gender binary colors of pink and blue, but they're being celebrated in a time when anyone can don those colors — because gender isn't a binary.
Still, that doesn't mean you need to make your apartment look like Barbie's Dream House when you use these very pastel colors. There are some more subtle approaches you can take for incorporating these trendy shades in your home design. Here are some ideas for pieces you can add to your home, first in the ever-popular Rose Quartz and then in the up-and-coming Serenity.
Rose Quartz
Because you need a fainting couch.
Doesn't that look so soft and comfy?
This actually kind of looks like rose quartz the mineral, and it smells like "blood orange, sugared lemon and white tea," according to Urban Outfitters.
Count sheep without hurting any of them.
Would look gorgeous with some white buds.
Serenity
Recalling the ocean, or TV static.
A set of these will make you look professional as hell if you display them out on your desk.
Instead of cluttering your fridge with magnets, try simply hanging this handsome clock.
Each month, another dusty blue ocean.
Because you're, like, such an Aries.
Images: Brands