Robert Adams Was A Loving Husband & Father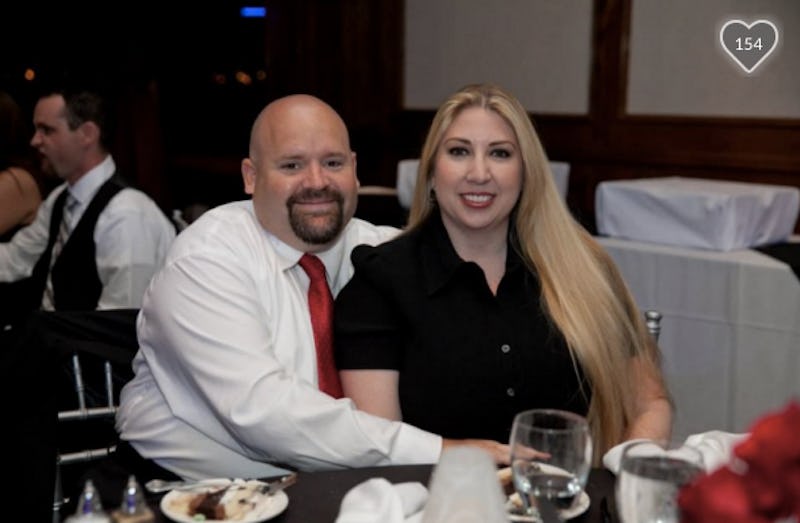 An environmental health specialist and loving husband and father, Robert Adams died in the San Bernardino shooting that took the lives of 14 people Wednesday afternoon. Adams grew up in the Inland Empire, the Los Angeles Times reports, where he married his high school sweetheart, Summer, with whom he had a young daughter, Savannah. A GoFundMe page for Summer and Savannah, started by "a group of her momma friends, all bonded by a birth month," reads:
All day we waited for news that he was safely coming home to his beautiful wife Summer and his absolutely precious daughter, Savannah. It is now confirmed this will not be happening. While we mourn the great loss that Robert and at least 13 other families face this morning, we can do our small part to help bring some comfort to his family.
Family friend Jenni Kosse told the Times that Adams was deeply devoted to his family. "When you saw the three of them together, you just wanted to jump in the middle and think, 'I want to have fun too,'" she said.
Nathan Stinson, who wrote on Facebook that Adams was known as "Photon Torpedo" in EVE Online, a massively multiplayer online role-playing game, asked people to donate to the GoFundMe to ensure Adams' child has a future and to "take a moment to be thankful for what you have and to really think about how tenuous our hold on this world truly is."
Images: GoFundMe (2)