Women Dominate Top 10 Greatest British Novels List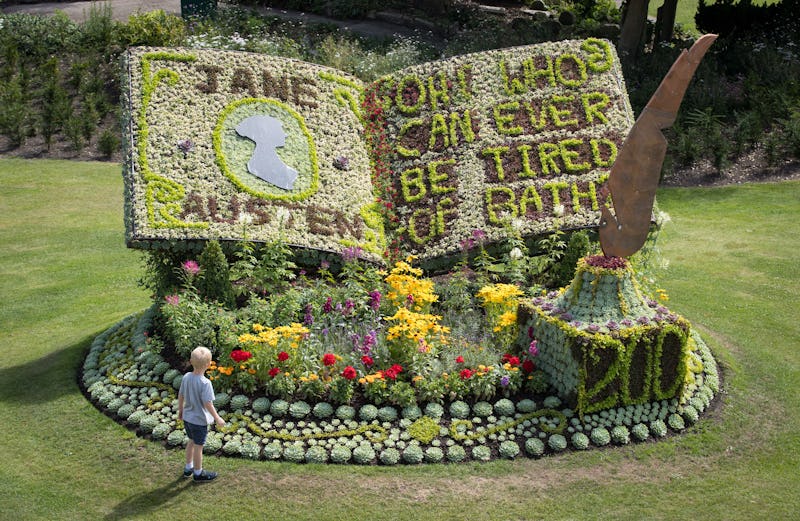 Matt Cardy/Getty Images News/Getty Images
The poll results are in, and the numbers are clear: more than half of the BBC's top 10 greatest British novels were written by women. The survey asked 82 literary critics stationed around the globe — and outside the U.K. — to name their top 10 British novels. Each of the 228 books named were given a number of points based on how highly they ranked on the critics' lists, with each top pick receiving 10 points.
After the points were tallied up, the BBC published its list of the 100 greatest British novels. The list as a whole is full of nice surprises, from the most recent novel — NW by Zadie Smith, 2012, at No. 54 — to the appearance of Philip Pullman's His Dark Materials series at No. 79. Pullman's fantasy series joins The Chronicles of Narnia, No. 97, and The Lord of the Rings, No. 26, but not Harry Potter, who got left in the cupboard under the stairs for this go-round.
The rules were stringent. From the BBC:
This list includes no nonfiction, no plays, no narrative or epic poems (no Paradise Lost or Beowulf), no short story collections (no Morte D'Arthur) – novels only, by British authors (which means no James Joyce).
Leaving out the likes of Shakespeare, Milton, Chaucer, and Blake may rub some readers the wrong way, and I get that. But strictly limiting the nominations to novels gives us a much better look at this most popular of reading materials.
The top 10 greatest British novels are:
Middlemarch by George Eliot
To the Lighthouse by Virginia Woolf
Mrs. Dalloway by Virginia Woolf
Great Expectations by Charles Dickens
Jane Eyre by Charlotte Brontë
Bleak House by Charles Dickens
Wuthering Heights by Emily Brontë
David Copperfield by Charles Dickens
Frankenstein by Mary Shelley
Vanity Fair by William Makepeace Thackeray
Did you notice that? Women wrote six of those 10 books, including the top three, and Virginia Woolf got back-to-back nods for To the Lighthouse and Mrs. Dalloway. Gothic and Romantic novels from the Brontë sisters and Mary Shelley make up half of the women's entries, while George Eliot comes out on top with Middlemarch. Also we now have an official/non-official ranking of the Brontës, putting Charlotte on top of Emily.
All in all, the standings are pretty satisfying, though I personally could have done with a little less Dickens in the top 10. And if you're wondering where Jane Austen is, don't worry: she just missed the top 10, and four of her novels — Sense and Sensibility, No. 66; Persuasion, No. 20; Emma, No. 19; and Pride and Prejudice, No. 11 — made the BBC's longer list.
Image: mybookbath/Instagram