6 Tools To Find The Best Books You Missed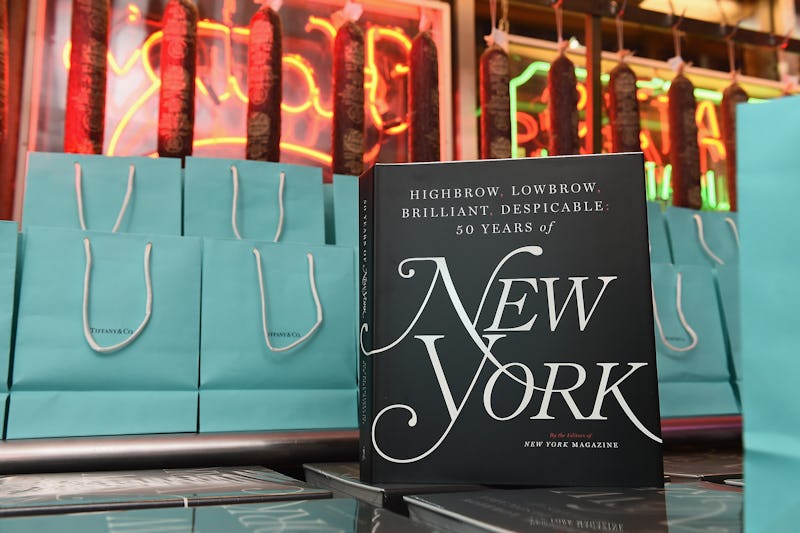 Ilya S. Savenok/Getty Images Entertainment/Getty Images
I started out this year with big-time reading aspirations. I'm talking three somewhat-overlapping book challenges ... two of which I failed miserably. I wound up reading just as many books as I said I would, but they were not the particular books I had on my TBR list back in January. Luckily for people like me, there are tools to help your reading goals.
Even though I feel pretty good about my reading habits this year, I've still come to the end of 2015 feeling like I missed out. Sure, I read Between the World and Me, Big Magic, and Spinster, but what about Fates and Furies, Go Set a Watchman, and The Girl on the Train?
I think that, no matter how many books she reads in a year, a book nerd will always add more titles to her TBR than she checks off. There are so many books that I want to read, but all it takes for a new release to cut in line is a pretty cover and a good review.
So, if you're like me, and you feel like you've missed out on this year's best books, never fear! There are plenty of bookish tools and services that have you covered. Check out these great resources to find the best books you overlooked this year.
This awesome little tool lets you select categories to narrow down your perfect end-of-year TBR additions. Catie Disabato's The Ghost Network heads up the Mysteries & Thrillers recommendations from NPR's Book Concierge, but if you prefer an Eye-Opening piece of Historical Fiction with Seriously Great Writing, check out The Wake by Paul Kingsnorth.
Through December 23rd, patrons of the New York Public Library branch on 42nd Street can get personalized reading and gifting advice from two NYPL librarians. Among their picks for history buffs is Ada Calhoun's St. Marks Is Dead, a narrative history of NYC's St. Marks Place.
Whichbook works something like NPR's Book Concierge. Just set your parameters and search! Looking for something sad, funny, unpredictable, and unconventional? Check out Chris Ware's Jimmy Corrigan — The Smartest Kid on Earth.
Like a more-detailed, less-pretty version of Goodreads, LibraryThing lets you catalog the books you own and/or have read, and gives you recommendations for what to read next. The site works by using book tags, sort of like Pandora's music genome. For fans of Lauren Goff's Fates and Furies, LibraryThing recommends reading Did You Ever Have a Family by Bill Clegg.
Just select your favorite book or author and this great tool will find you your next read. Sign up with your email to build reading lists. For fans of Paula Hawkins' The Girl on the Train, What Should I Read Next? suggests China Dolls by Lisa See.
Sure, the Penguin Hotline is a tool for all your holiday book gift-giving needs, but who's to say you can't use it for yourself? Fill out a brief questionnaire about what your reader likes to read and any hobbies, along with their age and gender, and you get hand-picked suggestions from Penguins themselves, Penguin staffers that is.