Why 'Spy' & 'Trainwreck' Golden Globe Noms Matter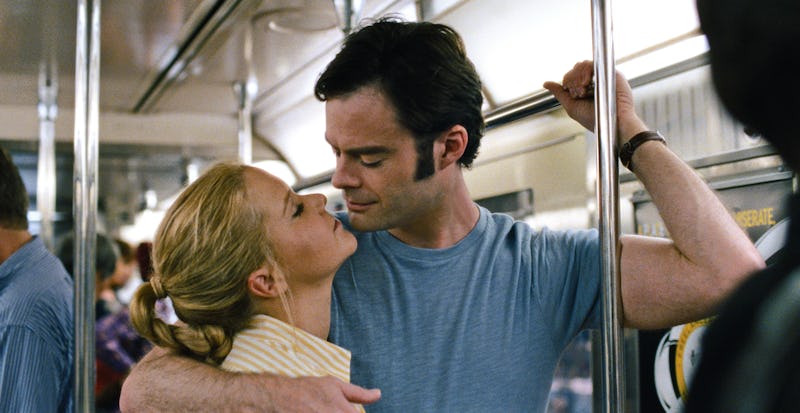 There were a lot of things I did not see coming this morning during the announcement of the 2016 Golden Globes nominations, but two of the most pleasant surprises of all were Spy and Trainwreck being nominated for the Best Motion Picture, Comedy category. Spy, starring funny woman Melissa McCarthy was a summer hit back in June. It followed the adventures of McCarthy as Susan Cooper, who transitions from working in the office to becoming a CIA agent out in the field. Trainwreck, a feminist comedy directed by Judd Apatow and written by star Amy Schumer, followed Spy in July of this year and was also met with positive feedback. Trainwreck stars Schumer as a seemingly perpetual party girl who falls in love. The nominations of these two movies, while slightly out of left field, nonetheless mean a great deal, because Golden Globe love for Spy and Trainwreck may lead to great things for the future of female-lead comedies.
When the Golden Globes air, Spy and Trainwreck will be duking it out against Joy (which features an ensemble lead by a woman, Jennifer Lawrence), The Big Short, and The Martian. Looking at the competition, it seems as if Trainwreck and Spy both actually have a pretty good chance of earning a win come Jan. 10. Here are three major things that a win from either comedy would mean.
1. That Female-Lead Comedies Are Equal To & Can Be Better Than Male-Lead
Spy or Trainwreck winning over the more male-dominated The Big Short, for example, would be a fantastic way to show that lady-driven humor is here and can sure as hell bring out the competition — hopefully then prompting the rest of Hollywood to take note and get the ball rolling with producing more films like Spy and Trainwreck.
2. That You Can Never Go Wrong With Equality In Front Of & Behind The Camera
In the backdrop of the government probe investigating sexism in Hollywood, it would be a kind of poetic justice to see female comedians crushing it in realm of male-dominated comedy through earning this prized honor. Especially Trainwreck, which was also written by Schumer.
3. That Amy Schumer or Melissa McCarthy Would Finally Win Their First Golden Globe Award
Neither funny woman has been nominated for or won a Golden Globe before, so this would be an amazing career first for either lady. Their biggest competition in the Best Actress, Comedy/Musical category is awards-darling Jennifer Lawrence.
You'll want to tune into the Golden Globes awards ceremony, which takes place on NBC on Jan. 10 to see how these nominee shakers play out. In the meanwhile, congratulations for the recognition, ladies!
Images: Universal Pictures; Giphy (3)