'Master Of None' Didn't Get A Golden Globes Nod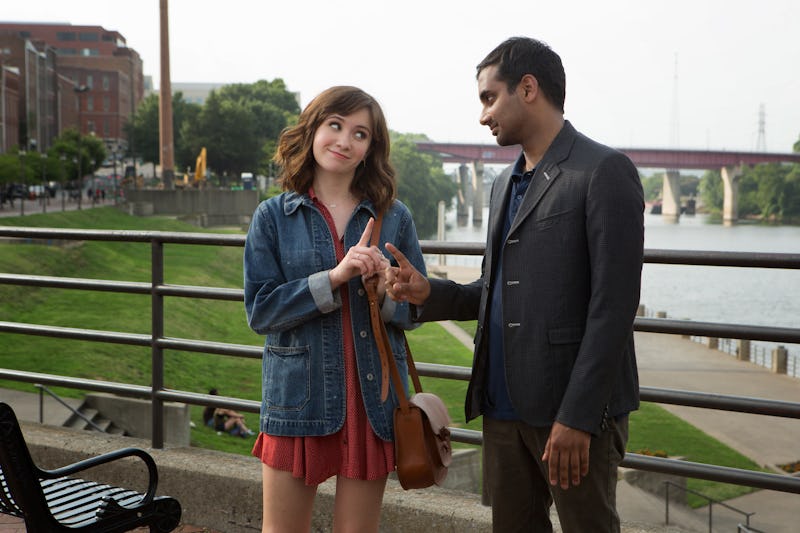 The Golden Globes loves to mix things up when it comes to their television nominations. Unlike the Emmy Awards, where the same shows are nominated year after year, the Globes like to nominate freshman shows. This year was no exception. Shows like Casual and Narcos, that just started streaming a few months ago, were both nominated, as was Empire, which started less than a year ago. While it's amazing that so much new work is continually recognized at the Globes, it makes it even more noticeable when a new show is left out. Master of None was among the notable snubs this year. Although Aziz Ansari was recognized in the Best Actor in a TV Series, Comedy category, the show failed to get a nomination for Best TV Series, Comedy.
This was a great year for TV comedy in general, but Master of None is beloved by fans and critics alike, not to mention voiced a perspective than we usually see on television. It addresses hard truths, like how we can never really understand the lives that our parents have led, or how different simple things like walking home can be for men and women. It even tackled the innate racism of television in the "Indians on TV" episode. It's a show that talks a lot of risks, and it deserves to be recognized for that.
Ansari is inarguably the heart of the show, so, if it was only going to get one nomination, it does make sense that it would go to him. He co-wrote every episode and even directed a few of them. The Globes are pretty stingy with their supporting actress nominations (the category is combined so that it includes all television — series, mini series and TV movie), so it's not all that surprising that Noël Wells didn't secure a nomination, despite the fact that she is an absolute ray of sunshine. Her performance in the last few episodes is painfully real.
Master of None is a fantastic show, with characters so human and vulnerable that they seem like people you know. It's one of the best comedies out there right now, and it should have been recognized as such. It's great that Ansari got nominated, but it looks like we'll have to wait for the Emmys to see if this wonderful show gets its due.
Images: Netflix; Giphy