The ONE Anti–Sexual Assault Charity To Donate To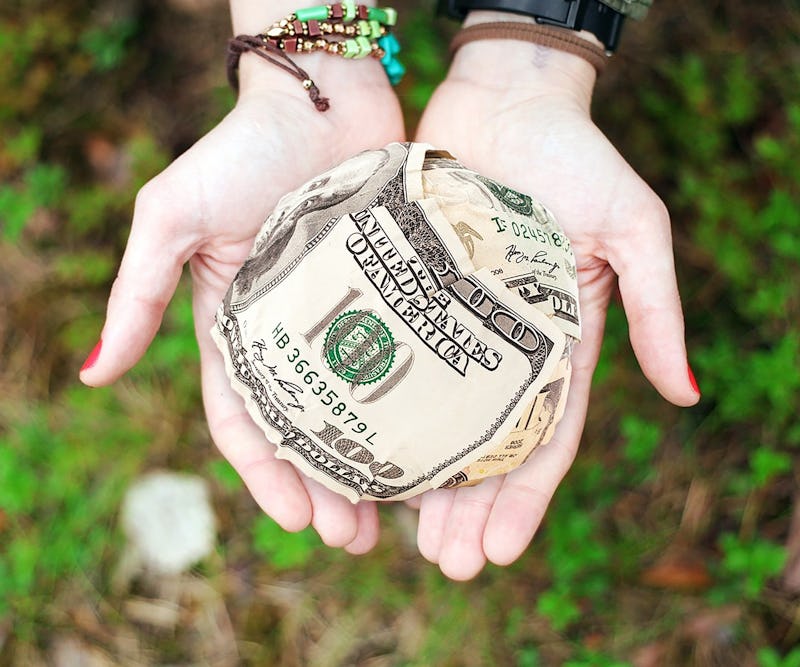 One of the best parts of the holiday season is that this is the time of year when many feel generous and donate to charities. The good news is that you can't really go wrong when donating to a good cause, and if you'd like to donate to an anti–sexual assault charity, look into Stop Violence Against Women. The charity, a project of the Advocates for Human Rights, is at the forefront of women's advocacy programs, offering training and advocacy in sexual assault, sexual harassment, trafficking in women, domestic violence and gender violence worldwide. They aim to not only provide information and advocacy for victims of such crimes but also to change the existing legal structure, here and abroad, and to prevent assault and other violence and seek justice.
A donation via the Advocates for Human Rights website can be allocated straight to women's human rights, and donations can be made in honor or in memory of a person or cause. This year, instead of searching in vain for the gift to give your friend or family member who already has everything, you might consider instead giving to Stop Violence Against Women, or a related organization.
In case you're looking for similar charities, or if you'd like to donate to more than one, here are four other anti–sexual assault charities worthy of donation this season.
1. Sanctuary for Families
The New York City–based organization focuses on victims of gender violence, sex trafficking, sexual assault and domestic violence. They provide all types of assistance to women caught in harmful situations and also do incredible work in legal reform. In 2010, Sanctuary successfully advocated for New York State divorce reform, which now allows no-fault divorces, paving the way for women to end abusive marriages with less obstacles; that same year, New York made strangulation a felony crime, asserting that "strangling or choking in an abusive relationship can be an indicator that the victim is at high risk of being killed by an abuser."
2. Safe Horizon
This program offers help for victims of domestic violence and abuse, rape and sexual assault, child abuse, stalking and human trafficking, as well as providing outreach and services for homeless youth. Using the tag #PutTheNailinIt, they started a high-profile campaign encouraging people to paint their left ring fingernail purple in support of their anti–domestic violence advocacy. Celebs including Kyra Sedgwick, Alan Cumming and Dave Navarro have all painted their nails.
3. RAINN
RAINN, or Rape, Abuse & Incest National Network, is the largest anti–sexual violence organization in the U.S. They started and operate the National Sexual Assault Hotline (800.656.HOPE and online.rainn.org, which offers instant-messaging to victims, as an alternative to a phone call), which partners with more than 1,100 sexual assault service providers to give resources and immediate support to victims of sexual violence. They also operate the DoD Safe Helpline for the Department of Defense.
4. Joyful Heart Foundation
Started by Mariska Hargitay after she played Detective Olivia Benson on Law & Order: Special Victims Unit, this organization was created in Kona, Hawaii, in 2004, and has grown to be a national network of advocacy and assistance for victims of sexual assault, domestic violence and child abuse. Hargitay was inspired to start the foundation when she learned more about these crimes via her role on the TV show. According to the website, she learned that "one in three women report being physically or sexually abused by a husband or boyfriend at some point in their lives"; "every two minutes in the United States, someone is sexually assaulted"; and "more than five children die every day in this country as a result of child abuse and neglect, and up to 15 million children witness domestic violence in their homes each year." If those facts aren't reason enough to give to one of these five charities this season, I don't know what is.
Images: Pixabay (5)