The Samsung Smartwatch Feels The Buzz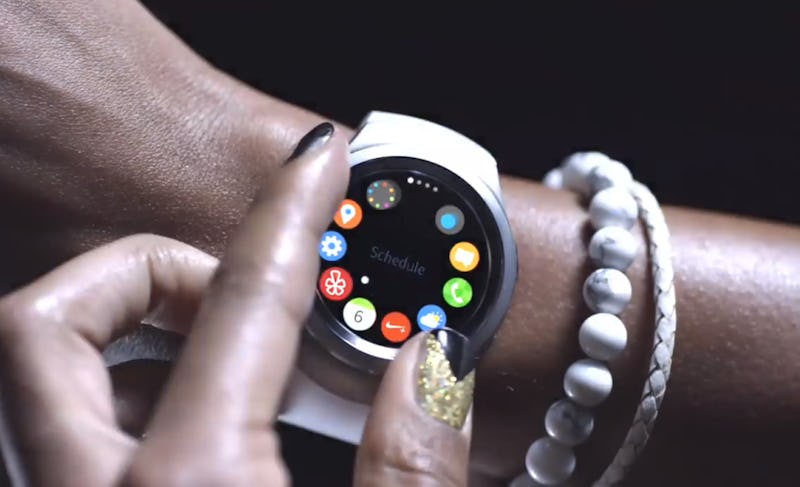 Batten down the hatches, sound the alarm, and crank up the volume on your music player of choice, because we have a serious ear candy situation on our hands. And it is all thanks to a television spot for the latest iteration of Samsung's high-tech wristwatch device. That banger in that smartwatch ad is no joke. The song in the Samsung Gear S2 commercial (aka the song that I've been humming for the past week) is "The Buzz" by Hermitude featuring Mataya and Young Tapz.
"The Buzz" is the second single off of Hermitude's 2015 album Dark Night Sweet Light. The award-nominated album is not only the electro hop duo's first collection of songs to reach number one on the ARIA Albums Chart, but it's also Hermitude's first album to debut at the top spot of the Australian sales chart. And like the album, the record featured in the Samsung Gear S2 commercial has garnered a lot of, well, buzz: "The Buzz" is the first tune from Angus Stuart (El Gusto) and Luke Dubber (Dubs) to crack the ARIA Top 20.
If you want to hear all three minutes and 42 seconds of the glorious jam that is "The Buzz," I got you:
Image: Samsung Mobile USA/YouTube