These Pop Culture Christmas Sweaters Are On Fleek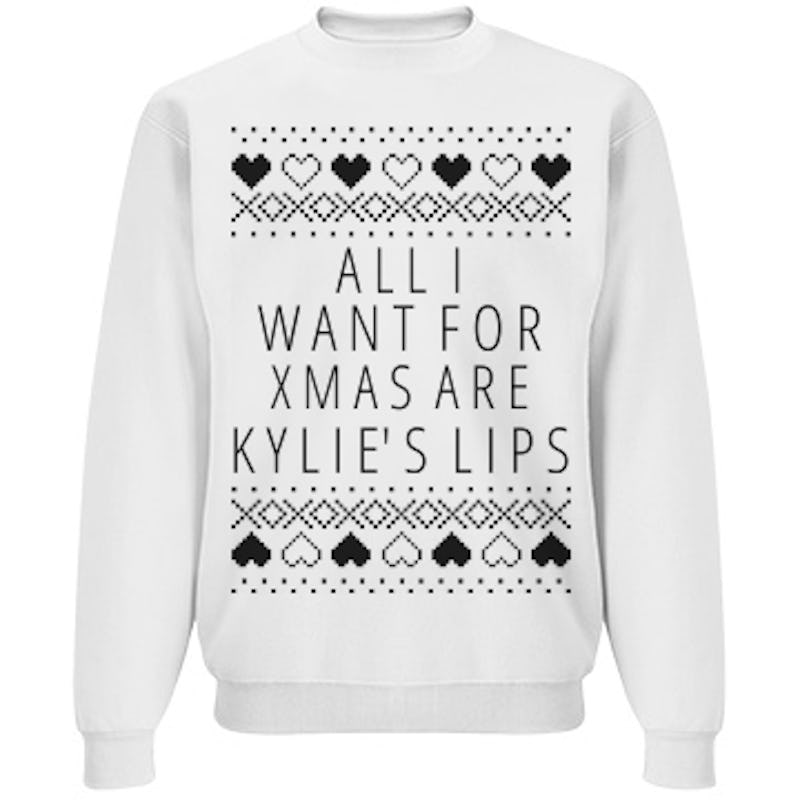 We're only a few weeks away from saying goodbye to 2015, so there's really no better way to commemorate the events of the past 365 days than with a pop culture holiday sweater. These aren't just the comeback trend of the year, but these ugly Christmas sweaters are hilarious and perfect conversation starters at various social functions. And who wouldn't want to be the talk of their work party or family gathering with a piece of history emblazoned across their torso?
From the presidential primary debates, to celebrity divorces, to Justin Bieber's comeback, 2015 truly delivered major moments in pop culture. But to narrow down the single most important event of the year would only prove to be controversial and debatable, unless you choose to make your statement by means of a Christmas sweater. You're basically telling the world, "I will remember 2015 for this moment," but with bright, festive colors, and drawings of hollies and candy canes thrown in for good measure.
But with so many of the year's hot topics, viral videos, and Internet memes to choose from, where do you begin looking for that perfect pop culture Christmas sweater to wear this holiday season? I've rounded up eight of the most talked about moments of 2015 that you can wear with style:
Hotline Bling
Lollicouture, $22.99
Hip-hop meets the holidays.
Kylie Jenner
Customized Girl, $21.97
You'll forget that you missed out on Kylie's Lip Kit when you're wear this.
Bernie Sanders
eBay, $19.95
Show your love for the breakout star of #DemDebates and the anti-Trump.
Pizza Rat
Tee Houses, $42
Mad props to this little guy.
Game Of Thrones
Fun Sports Gear, $34
Because Jon Snow is coming back (possibly).
Star Wars
80sTees, $40 - $48
No movie in 2015 received as much fanfare as this soon-to-be blockbuster.
Left Shark Onesie
Katy Perry Shop, $129.99
It's technically not a sweater, but at least you can rep both the onesie trend and the left shark from Katy Perry's Super Bowl performance.
Llamas On The Loose
Activate Apparel, $30
It's all about teamwork for this viral duo.
Want more style tips? Check out the video below, and be sure to subscribe to Bustle's YouTube page for more hacks and tricks!
Images: Courtesy Brands