9 Delicious Gluten-Free Holiday Desserts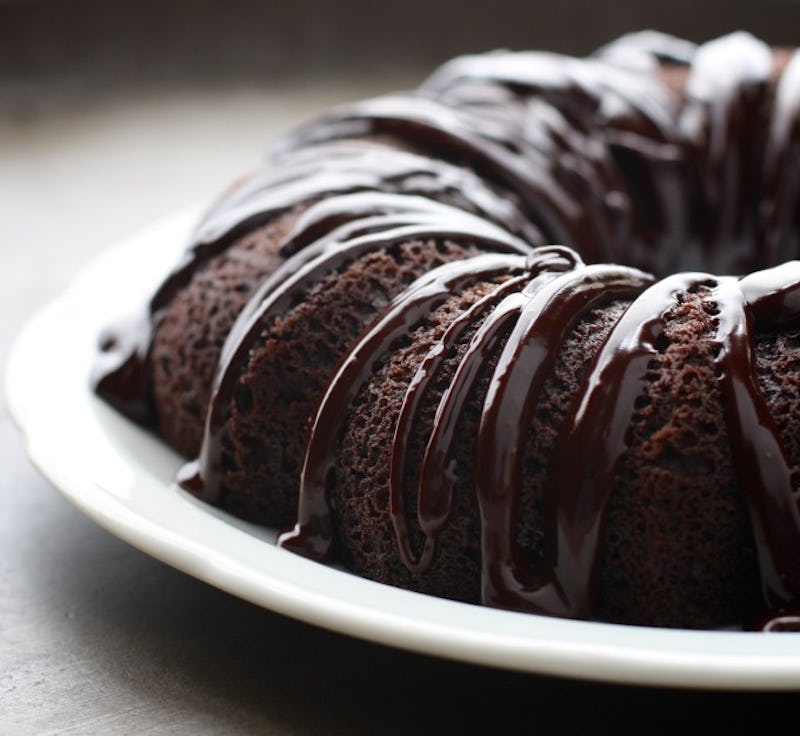 It goes without saying that decadent holiday desserts are enough to make any foodie swoon. And when it comes to gluten-free eating, there will be absolutely no exceptions. The brilliant minds of the Internet have dreamed up plenty of amazing gluten-free holiday dessert recipes to ensure that a gluten-free holiday is just as sweet as everyone else's.
This roundup of holiday desserts features all the right elements. Rich, comforting, and the perfect mix of sweet and savory. A little bit of nuttiness, often paired with chocolate. Of course, we can't forget the fresh minty flavors and spicy notes of ginger. Is your stomach grumbling yet?
The rad thing about these desserts is that they're great for giving and eating. If you are hosting a party and a few guests eat gluten-free, this list has got you covered. If you're looking for that perfect foodie gift for someone who doesn't eat gluten, this list has also got you covered. Bar and cookie recipes are especially ideal for divvying up and gifting to multiple people.
If you just recently started omitting gluten from your diet, these desserts provide an awesome starting point. After all, unless you've been gluten-free your entire life, cutting it out can be tricky. With these recipes, you won't even notice the difference. Happy holidays!
1. Tiramisù
Tiramisu is a classic dish that practically every dessert lover adores. Thanks to Gluten Free Canteen, vegan dessert lovers can get a little lovin,' too. The key is to use gluten-free flour for the mouth-watering sponge cake, along with gluten-free liquor such as Kahlua, Meyer's, or Captain Morgan.
While the recipe takes some time to make, it will be so worth it. I can guarantee that your guests will be super impressed. Brush your shoulders off, you superstar.
Win the holidays with the full tutorial by Gluten Free Canteen.
2. Sweet Potato Nog Pie
One look at the title of this recipe, and my head is spinning with questions. Sweet potato nog? Pie? Throw in the phrases "gluten-free" and "dairy-free," and you've got yourself something special.
Featuring a gluten-free crust and coconut milk nog, this flavorful pie is the epitome of everything festive. Plus, it's a delicious way to extend your sweet potato obsession from autumn into winter.
Visit Gluten Free Canteen for the recipe.
3. Snowball Cookies
With a name like "snowball cookies," how can you not feel all those holiday feels? These babies are not only gluten-free, but vegan, too. They're buttery, covered in powdered sugar, and bite-sized. Oh, and they're made with applesauce. Yum.
Click on over to The Pretty Bee to learn how to make a batch.
4. Nutella Hot Chocolate
Nothing says "winter" quite like a good cup of hot chocolate. This season, ditch the powdered packets, and take on this decadent version complete with homemade mocha Nutella. Yeah, you read that right. Are you drooling yet?
Made with almond milk, this vegan drink is perfect for those chilly nights. And mornings... and afternoons... and all the time.
Check out the full recipe at Oh She Glows.
5. Bundt Cake with Chocolate Ganache
Bundt cake is like the "it girl" of cakes. When you feel like making a statement, you make a bundt cake. It's as simple as that.
And thanks to Healthy Aperture, you can make a gluten-free version without sacrificing flavor. This lovely concoction is ideal for satisfying those cravings for nothing but a good slice of cake. It also helps that it's slathered in chocolate ganache, too. I'm into it.
Make one with the help of Healthy Aperture.
6. Peppermint Layer Bars
Lovers of peppermint and chocolate will be all about these holiday bars. Featuring a medley of coconut flakes, chocolate chips, marshmallows, and chocolate cookie crumbs, they're a dream come true. Partner them up with a cup of that Nutella hot chocolate, and you have yourself the perfect holiday night.
Check out the instructions at Gluten Free Canteen.
7. Thyme & Black Cherry Jam Drop Cookies
To take your cookie game up a notch, whip up a batch of these thyme and black cherry jam cookies. It's the best way to try something a little different than the conventional holiday cookie. Plus, the combination of savory and sweet will make your taste buds swoon.
Find the recipe at My Darling Lemon Thyme.
8. Butterscotch Pudding
If you're a fan of butterscotch, you'll adore this homemade recipe. Complete with instructions on how to make butterscotch sauce, this dish is ideal for serving at parties and pot-lucks. And while it's easier to crack open a box of pre-made pudding mix, this recipe is excellent when you want the real thing, minus the gluten.
Learn how to make it at Gluten Free on a Shoestring.
9. Gingerbread Men
Gingerbread men are like the mascots of the holiday season. It also helps that they're ridiculously charming, smiles and buttons and all. Don't even get me started on how good they taste.
Luckily, those who eat a gluten-free diet won't have to miss out. Thanks to this recipe by Gluten Free on a Shoestring, no gingerbread man is safe from the wrath of hunger. Sorry, guys!
Make them with the help of Gluten Free on a Shoestring.
Looking for more holiday cheer? Check out Bustle on YouTube.
Images: Gluten Free Canteen; Gluten Free Canteen; The Pretty Bee; Oh She Glows; Healthy Aperture; Gluten Free Canteen; My Darling Lemon Thyme; Gluten Free on a Shoestring; Gluten Free on a Shoestring.