Check Out 'Bachelor' Star Ashley Salter's New Home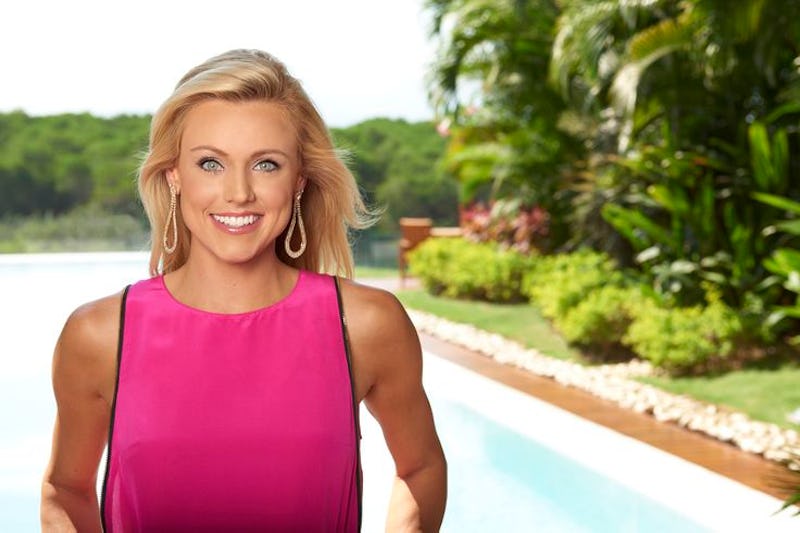 It's a happy time for Bachelor fans because everyone's favorite onion-obsessed contestant has found her happily ever after. Even though Ashley Salter didn't find love on The Bachelor or Bachelor in Paradise (don't blame her... she had slim pickings), the former Bachelor Nation star has put a ring on it and taken the next step with her fiancé, Austin Brannen, by moving into their new home together. I think I speak for everyone when I say that while we all might have been a little skeptical of Salter during her tenure on Chris Soules' season of The Bachelor, she's got it figured out and she's totally nailing this thing called life.
In case you missed it, Salter and Brannen got engaged in September 2015. The two were former college sweethearts and became engaged after Salter's appearance on Bachelor in Paradise. It seems that the two are making moves — literally — in their relationship, recently moving into their new home together. Salter shared a few photos of her new home with her fiancé on Instagram for fans and friends to see. If you don't follow her, do yourself a favor and get to it. You won't regret it.
I mean, yeah, let's just say it: it's perfect. Congratulations to the couple for their new home. May they have many Monday nights filled with watching The Bachelor on the comfort of their own couch, and may their future wedding be full of love, laughter, and a hell of a lot of onion jokes.
Images: Bob D'Amico/ABC