How Real Will 'American Crime Story' Be?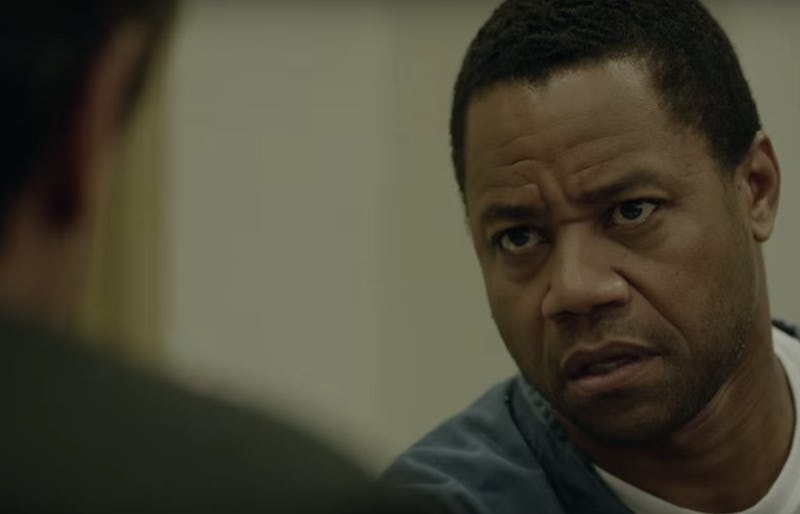 One of the most infamous trials in American history will now be the subject of an FX series. The first installment of new anthology series American Crime Story is tackling the O.J. Simpson trial, a case that not only rocked the world at the time, but also had very real implications on American culture long after it ended. The People v. O.J. Simpson (the show's subtitle), according to FX's website, promises to take audiences "inside the O.J. Simpson trial with a riveting look at the legal teams battling to convict or acquit the football legend of double homicide." Now, American Crime Story has just released a new promo, and in it introduces us to the all-star cast and their real-world counterparts. So just how true-to-life will American Crime Story be to the events of the 1995 trial?
The first installment of American Crime Story is based on Jeffrey Toobin's nonfiction best seller The Run of His Life: The People v. O.J. Simpson. According to a New York Times review of the book, the author "offers a comprehensive, professional account" of the case that fascinated the world. In addition to discussing the nuances of the case, Toobin also explored the people involved with it, such as prosecutor Marcia Clark, whom is portrayed in the series by Sarah Paulson. The series seems to follow Toobin's book in that way, as the key players in the trial — including members of both the defense and prosecution — are highlighted within the promo.
Though it's unclear just how accurate to Toobin's book the new series will be, one thing that we already know that the show has already gotten right is the look of the actors. Photo comparison of the real-life players in the trial to the actors portraying them in the series show an incredible resemblance.
The latest promo seems to be borrowing from a rather disturbing report about the days before Simpson's arrest. In the promo, we see Robert Kardashian (David Schwimmer) begging Simpson (Cuba Gooding Jr.) not to harm himself in his daughter "Kimmy's" room. That daughter is, of course, Kim Kardashian-West, and the story appears to be ripped from the headlines: Lawrence Schiller, the author of American Tragedy: The Uncensored Story of the O.J. Simpson, stated that Kardashian had to talk Simpson out of the suicide attempt shortly before beginning his famous high-speed chase in the Ford Bronco.
While the Simpson trial was publicly televised and can be strung together with facts, ultimately, the biggest question that American Crime Story will be faced with is how they will portray Simpson himself. Whether the new show will cast a shadow of guilt over the accused, as Toobin's book does, or explore the story in a more objective way is perhaps the one piece of the story that the new promo is not revealing just yet.
Check out the promo below:
Image: FX Networks/YouTube