Emma Roberts Old Red Carpet Looks
You know that feeling of horror you get when looking at old middle school photos? Well, apparently celebrities feel the same when they look back at the outfits they wore in their youth, too. Allure's January cover girl Emma Roberts critiqued her old red carpet photos on the set of her shoot, and she's not holding anything back. I guess celebrities really are just like us after all.
I'm a huge fan of Roberts' and her ability to keep it real all the time, so I was excited to see that she was on the January issue of Allure . Rocking barely any makeup, disheveled hair, and a silk lace Gucci top with very strategically placed dragonflies, the actress looks absolutely stunning for her cover shoot. This is the Scream Queens star's first cover for this particular glossy, but it's better late than never because it really turned out gorgeous.
To go along with the shoot, Allure posted a video of Roberts talking about the experience. The real fun came, however, when they had her critique her previous red carpet looks. From posing un-retouched for the Aerie Real campaign to opening up about her career, Roberts makes me feel like I'm actually friends with her every time she talks, so it was no surprise that she got super honest when asked about her previous red carpet outfits from the early 2000s.
Roberts might look flawless on her cover, but there are a few style moments that the actress regrets. Between that '00s spray tan and not listening to her mom's hair advice, here's what she had to say about her past looks.
1. The Spray Tan At The 2005 Teen Choice Awards
"I remember I begged my mom to let me get a spray tan, because I always got made fun of at school for being so pale... and now I look back on these pictures and I'm like, 'I look like I have a spray tan.'"
2. Mature Hoops From The 2007 Nancy Drew Premiere
"I still love that outfit that I wore, and I remember thinking I was so mature because I was wearing hoops. For some reason when I was younger that meant maturity."
3. Confident & Edgy
"That was one of my favorite dresses. I felt so confident in that. I remember I felt really cool because I was wearing two different kind of hoop earrings and I had a braid... That was me trying to be cooler and and edgier."
4. Dark Hair At The 2010 Teen Choice Awards
"My hair was way too dark in that. I remember I looked at pictures of that and I, uh, stopped looking at pictures of that."
5. Braided Crown At The VC Polo Classic
"That day my hair guy was like 'I think we can finally do a braided crown,' so I was really excited about it... I literally slept in that hairdo, I think, three nights before I succumb to the fact that I needed to wash my hair."
6. Classic Red Lip At The Chanel Pre-Oscar Party In 2011
"I felt so classic Chanel that night because I was wearing black and white and Chanel red lipstick... That's a signature look that I'd definitely do again."
7. The Dress That Got Away At The Scream 4 Premiere
"I still love that dress; it was a Burberry dress. I actually wish I would've kept it, because recently I saw a picture of that again and I would wear that now."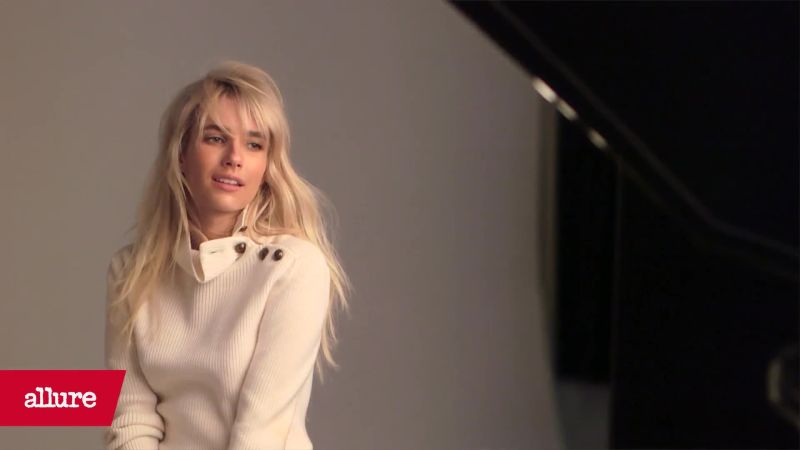 Gotta love her honesty!
Want more style tips? Check out the video below, and be sure to subscribe to Bustle's YouTube page for more hacks and tricks!
Images: Allure (1)