'The Revenant' Beat Out 2 Very Deserving Films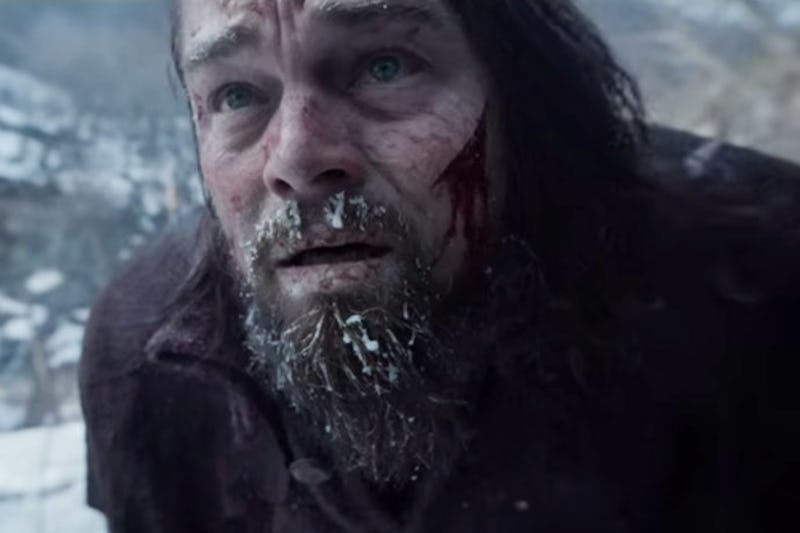 Two captivating journalism movies came out last year — Spotlight and Truth. Two captivating Cate Blanchett movies came out last year — Truth and Carol. Two of these movies were nominated for the Golden Globe for Best Motion Picture, Drama — Spotlight and Carol. Truth unfortunately fell victim to a cycle of criticism, but its fall from grace has cleared the way for a face-off between two of the best movies of the year. Still, only one film could take home the biggest prize at Sunday night's awards show and... The Revenant won the Golden Globe for Best Motion Picture, Drama. That's right, though they were the frontrunners, both Carol and Spotlight were snubbed by the Golden Globes in a shocking upset.
Between such worthy competitors, it would have been hard to determine a verdict in either direction to be a "snub," had the other won. Carol brings to the screen, finally, a worthy adaptation of Patricia Highsmith's most popular novel, and features performances from both Rooney Mara and Blanchett. And Spotlight, somehow, makes spreadsheet journalism exciting and compelling, and casts renewed focus on one of the most important pieces of investigative journalism of the century so far. Yet a win for The Revenant was a win for a more traditional mold of filmmaking: grand, cinematic, and boldly scored.
It's a conservative decision on the part of the Hollywood Foreign Press Association. The Revenant is technically faultless, beautiful, and yet still the kind of film that you would expect the awards to honor based on gut feeling alone. However, a win for Carol, which was regarded as the frontrunner just days ago, would have meant a film featuring two female leads was finally recognized for the artistic achievement it is, in a year when Hollywood has focused with increasing intensity on the gender gap that persists at all levels of filmmaking (think of Jennifer Lawrence's Lenny essay, or acclaimed movies like Room and Brooklyn). Mara and Blanchett were both up for individual awards, demonstrating the power of not just Carol as a whole, but the individual performances that it comprises — yet both women were also snubbed in their categories.
As for Spotlight, it's not often that the intensive process behind what we read in a newspaper on the daily gets a cinematic treatment, and Tom McCarthy's understated Spotlight just makes it just seem really cool. I'm sure I wasn't the only writer, critic, or journalist to leave that movie theater set on joining the Spotlight team and turning to investigative reporting rather than arts and culture. Much of the movie is set inside, in messy early-2000s offices with fax machines and clunky monitors — it's as un-glamorous as it gets, and yet Spotlight proves that a real story — and its chase — can be just as exciting as fiction.
But the award did go to fiction in the end — The Revenant is only loosely based on a real trapper named Hugh Glass (DiCaprio's character in the film), and the film stretches the limits of what the human body can handle to superhero proportions. But The Revenant had all the makings of a good story, even if it wasn't quite as good as the snubbed Spotlight and Carol.
Images: 20th Century Fox; The Weinstein Company