15 Books To Read After 'Making A Murderer'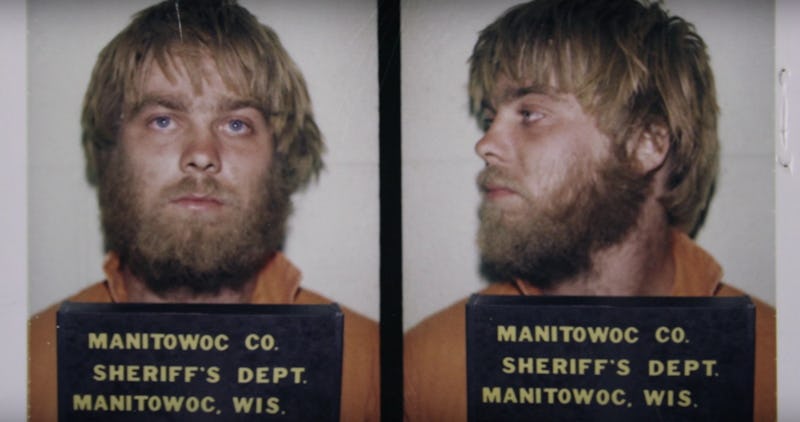 If you haven't already watched Netflix's hit new docu-series, Making a Murderer, you've certainly heard about it. Since the series premiered on December 18th, the Internet's been a-buzz over one central question: Who killed Teresa Halbach?
Making a Murderer brought the problematic trials of Steven Avery and his nephew, Brendan Dassey, back into the spotlight. Now, almost a month after the series debuted, it seems that the corruption and possible conspiracy of the Manitowoc County Sheriff's Office and former Calumet County D.A. Ken Kratz are more than a nine days' wonder.
Avery's got a new legal team that includes a former ally. Tricia Bushnell previously worked for the Wisconsin Innocence Project, the group that managed to get his wrongful rape conviction overturned in 2003. Now the Midwest Innocence Project's legal director, Bushnell will play second-fiddle to wrongful-conviction-specialist Kathleen Zellner in Avery's defense.
Dassey also has hopeful prospects on the horizon. Esquire reports that he's currently receiving assistance from Laura Nirider and Steven Drizin of Northwestern University School of Law's Bluhm Legal Clinic. Making a Murderer fans know that a potato chip could do a better job representing Dassey than his court-appointed attorney, Len Kuchinsky, did in 2007.
Despite the deluge of developments, news on the Teresa Halbach case just can't come quickly enough for some of us. If you've finished Making a Murderer and feel like you're going to collapse with anticipation, I've got 15 books guaranteed to tide you over until Avery and Dassey get new trials. Check out one of these thought-provoking crime titles while you wait.
In 1959, Richard "Dick" Hickok and Perry Edward Smith murdered a couple and their two teenage children in a botched robbery attempt. The two men were swiftly arrested, convicted, and put on death row. Inspired by a short blurb about the case published in The New York Times, Truman Capote traveled to Kansas to conduct research and interviews for this now-famous true crime novel.
A woman drives her three children to the hospital, all four of them suffering from gunshot wounds. She claims a strange man flagged down her car on a country road and opened fire on them. But something doesn't add up, and the community begins to wonder: could Diane Downs have shot her own children?
3. Death's Acre by Dr. Bill Bass and Jon Jefferson
True crime fans who watched Making a Murderer were shocked by investigators' treatment of the supposed crime scene and Teresa Halbach's remains. If you want to know how things should have gone down, check out Death's Acre by Bill Bass and Jon Jefferson, in which the good Dr. Bass uses his Body Farm resources to re-examine the Lindbergh case.
When the murder of a toddler sends Victorian England into an uproar, Scotland Yard sends Inspector Jonathan Whicher to the countryside to investigate. Although justice would never be reached for the murdered boy, Mr. Whicher had a hunch that someone very close to the victim was guilty of the crime.
John Grisham's The Innocent Man bears a striking similarity to Making a Murderer. Convicted in 1988 by tampered-with evidence and perjury, and exonerated in 1999 with help from the Innocence Project, Ron Williamson spent 11 years in prison for a rape and murder he did not commit.
6. The Exonerated by Jessica Blank and Erik Jensen
In 2000, Jessica Blank and Erik Jensen interviewed 40 freed death row inmates. In two years, they compiled information from those interviews to write their hit Off-Broadway play, The Exonerated .
As the 1893 World's Fair amazed the world with its new technology and hopes for a brighter future, a serial killer found the perfect way to make a murderous profit. Dr. H.H. Holmes opened his World's Fair Hotel — designed specifically to terrorize and kill its occupants.
In 1993, with fears of Satanism and the Occult running rampant around the country, three teenage boys found themselves convicted of a triple homicide, not because of any hard evidence, but because they wore Metallica T-shirts and were in the wrong place at the wrong time.
In Fatal Vision , Joe McGinniss examines the case of Jeffrey MacDonald, a military doctor convicted of murdering his pregnant wife and two children in 1970. MacDonald asked McGinniss to write this book in order to prove his innocence, but the author found a dark mind hiding behind MacDonald's all-American exterior.
Could society transform to the point that prisons become useless? Angela Y. Davis argues for the radical progression of prison abolition in her 2003 book, Are Prisons Obsolete?
In And the Sea Will Tell , Helter Skelter author Vincent Bugliosi recounts the events of the investigation and trial surrounding a double murder on Palmyra Island in the Pacific.
Much has been written on the problems involved with calling the U.S. a colorblind and post-racial society, but rarely does a book address the issue in such a broad and deep fashion as in Michelle Alexander's The New Jim Crow .
Former convict Malcolm Braly's novel, On the Yard , examines the social and psychological interactions between inmates, guards, and the prison system itself.
When crime writer Ann Rule set out to investigate a series of murders in the northwest, she had no idea that her friend and co-worker, Ted Bundy, would be the man behind the grisly assaults. The Stranger Beside Me is a fascinating look at a killer who hid in plain sight.
Why are we so obsessed with grisly murders? In Popular Crime , Bill James examines the cases that have entered our cultural lexicon — from Lizzie Borden to JonBenet Ramsey — and how they have shaped our society.
Image: Netflix