'Broad City' Just Got Renewed, Of Course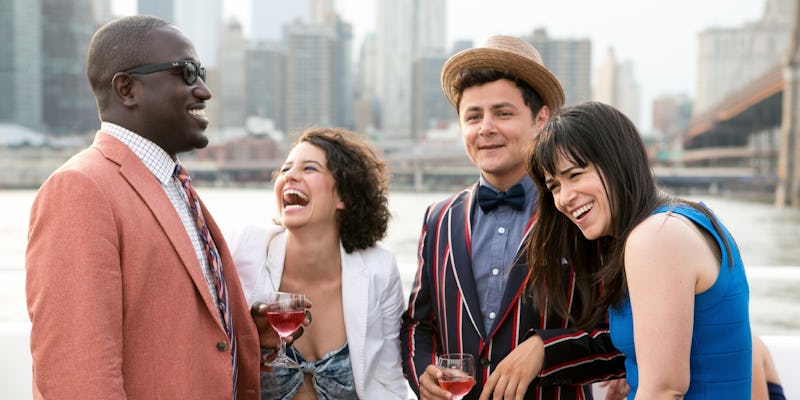 Do you like female friendships, and laughing until you cry, and storing weed in your vagina? Then you might be Abbi Jacobson or Ilana Glazer, in which case you already know that Broad City has been renewed for a third season. But, in case you aren't them — Broad City has been renewed Seasons 4 and 5! I rarely find a situation where this actually fits, but YASSSS KWEEEEEN! I would've settled for just a one season renewal, but this is the best news ever, especially a month before Season 3 even premieres. (That'll be Feb. 7, in case you were wondering.) It means two more years of irreplaceable dialogue, two more cracks at breaking into the Emmy nominations, and, most importantly, two more years of what is genuinely some of the most ground-breaking writing on television right now.
And I really mean that. You may think that Broad City is just a half-hour show on Comedy Central about a coupla kooky Jewish girls, but it's so much more than that. These ladies put an incredible effort into presenting a world that's not only specific to their experience, but diverse in every other way, and it really pays off. Glazer and Jacobson are somehow able to make some pretty serious statements about how the world should be in terms of equality and kindness and acceptance, without losing any of the comedy inherent in their voices. It's a magic act that I haven't seen perfected that many other places, and I'm delighted to get the opportunity to watch them grow together and mature and change for two more whole seasons. It's the best.
And there's even more potential greatness on the horizon, because, at the same time as greenlighting Broad City's fourth and fifth season, Comedy Central also gave the thumbs-up to Time Traveling Bong, which is a three-episode series from Glazer, Paul Downs, and Lucia Aniello. (Aniello and Downs are producers on Broad City, and Downs also plays Trey.) Those episodes will kick off on Apr. 20, after the Broad City Season 3 finale, at which point my heart will be so full of love and my nature's pocket will be so full of ganja that I may just burst.
Images: Comedy Central; Giphy