'Inside Amy Schumer' Has Been Renewed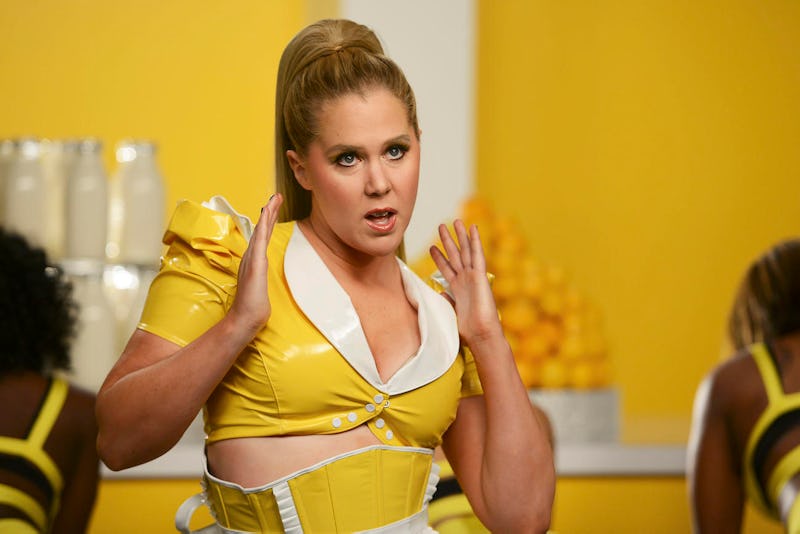 An audible sigh of relief was heard around the world when it was announced on Wednesday that Inside Amy Schumer had been renewed for a fifth season on Comedy Central. Mainly because the title character, and main act of the viral sketch comedy show, Amy Schumer, has a number of gigs lined up in the coming year. If you're anything like me, you were probably a teensy bit worried that Schumer might take this opportunity of insane popularity to bow out gracefully and continue dominating the comedic world in movies and primetime specials. But, instead, Schumer has decided to dedicate herself to another season of Inside Amy Schumer, despite the fact that she seems to be everywhere these days. So let's all take a minute to thank the comedic gods for such a glorious gift, because, seriously, I can't get enough of Schumer or her amazing show.
With a packed schedule and an ever-lengthening list of projects under her belt, it came as a little bit of a surprise to me that Schumer was returning for another season of Inside Amy Schumer. I mean, just look at the list of things she has going on in 2016 alone: co-writing a movie with Jennifer Lawrence, publishing her memoir, starring on Actors on Actors.
Umm, completing any one of those projects in a year would most likely kill me dead, so the fact that Schumer is taking on an entire TV series in addition to all of that is absolutely incredible to me. Because the girl is seriously everywhere these days.
Oh, and did I mention her sketch comedy show also happens to be written, produced, and sometimes directed by her too? So, like, no big deal on that end, guys. I don't know how Amy Schumer makes the time for all of the projects that she is currently working on, but I kind of don't care. Honestly, I'm too busy thanking my lucky stars that Amy Schumer is returning for another season of Inside Amy Schumer to worry too much about it. (Thanks, stars!)
Image: Comedy Central; Giphy