'Empire' Deserves To Take Home A Golden Globe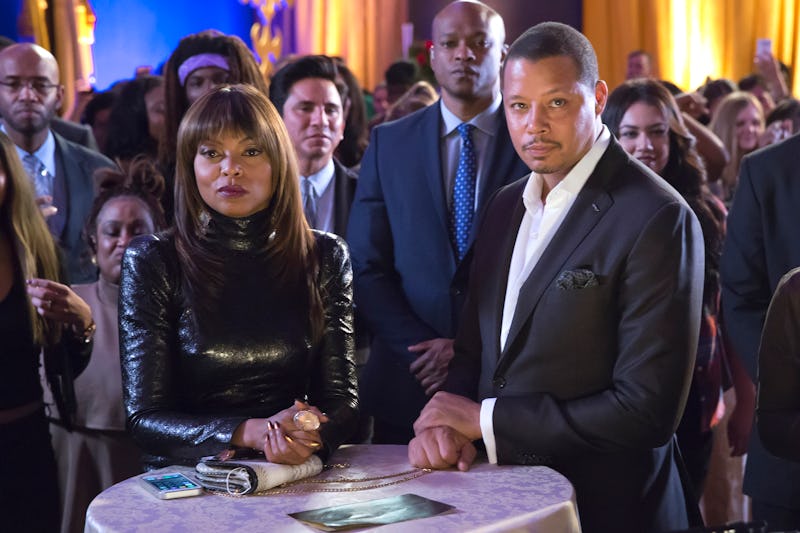 2015 was a year of great television. There's no denying that fact. It brought us a female superhero in Jessica Jones and Red Devil serial killer in Scream Queens. But I think we can all agree that the biggest breakout show of the year has to go to FOX's latest drama, Empire . This series launched its first season back in January 2015 and immediately turned into a worldwide obsession. The music was addictive. The storylines were compelling. And Cookie Lyon, well, between her epic fashion and sassy one-liners, she was the character we just couldn't get enough of. So when it was announced back in December that Empire was nominated for a Golden Globe for Best Drama Series, I was thrilled to see such a well-deserved recognition and truly believe deep down that they can and should win.
Don't get me wrong, I'm also a huge supporter of some of the other nominees in this prestigious category. In fact, Outlander and Game of Thrones are two of my all-time favorite shows to watch. But what Empire has built outweighs personal preferences. Yes, the other shows are also phenomenal, but Empire has become an entity unto itself. Not only is it fearless in tackling important issues like race, homosexuality, bipolar disorder, and so much more, but it's also educated viewers on a musical level as well, bringing hip hop to the forefront of all our Spotify accounts.
Sure, it's true that Empire's second season may not feel quite as strong as Season 1, but that doesn't diminish everything this series has brought to the table within the past year. From a ratings standpoint alone, Empire quickly reached platinum status and saw its numbers continue to rise week after week — a major feat, especially for a freshman show. If that doesn't indicate how big of an impact this series had on the general public, then I don't know what does.
And then there's the talented actors themselves who have breathed life into these iconic characters and continuously exceeded our expectations. I don't need to tell you how incredible Taraji P. Henson is as Cookie Lyon because you've undoubtedly remained just as obsessed with her as I have. And the different dynamics that can be found within the Lyon family is unparalleled and makes us root for them to succeed even if they don't always deserve it. (*cough, Lucious, cough*) Not to mention that it's also helping to break down racial barriers by featuring an almost all-black cast, which is alarmingly less common than it should be.
The point is that Empire has more than earned the right to take home a Golden Globe this year. It's groundbreaking and smart and compelling. But above all else, it's just downright entertaining, pure and simple. Yes, it isn't afraid to dive deep into sensitive topics, but it's also fun and even hilarious at times. Basically, this show is the whole package and deserves to come out on top. So come on, HFPA, let's give these Lyons some love.
Images: Chuck Hodes/FOX; Giphy (2)