What Manitowoc Looks Like Outside The Courtroom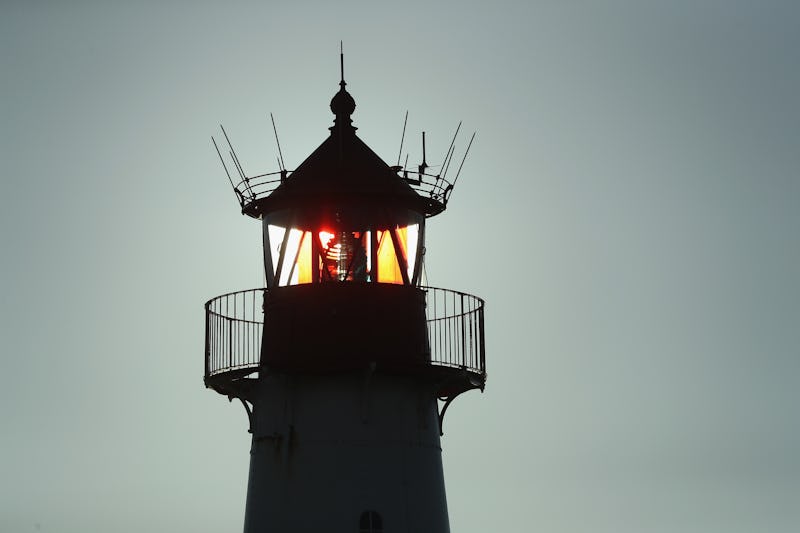 Sean Gallup/Getty Images News/Getty Images
The portrait of Manitowoc County that Making A Murderer paints is a bleak one, filled with barren forests and towers of ravaged automobiles. The events depicted in Making A Murderer are equally bleak and distressing, so it's appropriate that the filmmakers give us a certain view of the small Wisconsin town of Manitowoc and its surrounding county, but what does Manitowoc county really look like? Surely it's not all a blend of gray and beige imagery with desolate wastelands and farmland. Luckily, some amateur photographers from the Manitowoc area have shared their pictures of the county on Flickr, allowing everyone to get a more filled-out picture of Manitowoc county.
Manitowoc itself seems to be fairly nice in certain places. Manitowoc's harbor area and lighthouse seem to be especially delightful qualities benefitting the town's location on the border of Lake Michigan. However, for every quaint down-to-earth image of Manitowoc there is an accompanying image that makes Manitowoc look like if could be a great place to film a Blair Witch Project reboot. Either way, it's clear that Making a Murderer only tells the story of the Averys and the Manitowoc Sheriff's Department, and there's a lot more to Manitowoc than just the case.
Manitowoc Harbor seems to house a nice collection of boats for fishing and leisure.
Just like every town when Halloween comes around, the citizens of Manitowoc aren't afraid to let their love of this holiday shine.
Hunting is very popular among some citizens of Manitowoc County, and one of the most concrete visions of hunting is getting up at absurdly early hours to go to the forest just as light begins to come out with the hopes of successfully hunting game.
Winter in Manitowoc is cold. Very cold. The average high in January is 26 degrees Fahrenheit.
Sticky's Tattoos in Manitowoc is a good place to get ink. It's among some of the best, according to Yelp.
The Manitowoc Breaker Light Lighthouse has "has guided lakefarers in and out of the Manitowoc harbor for over 164 years, with the first lighthouse being established in 1839."
Manitowoc seems to be just like every other small county in Mid-Western America. It has a few nice shops, some roads, and a few key landmarks that give it some distinction.
Image: Sean Gallup/Getty Images