Big News, 'Anne Of Green Gables' Fans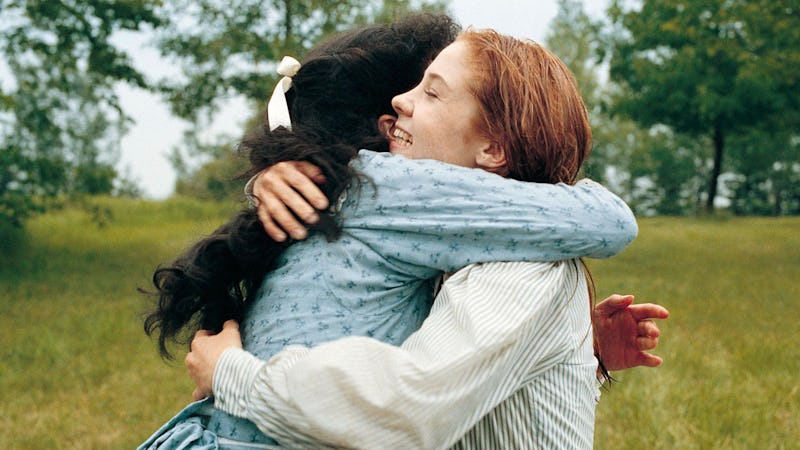 The character of Anne from Anne of Green Gables is the stuff of our childhood dreams. She was the one we all read and loved before we were old enough to understand why we would be attracted to such a plucky character: A talkative redhead who was seriously self-conscious about her hair, what 12 year old couldn't relate to that?! In Anne, young readers found a spunky girl who also felt the same self-doubt they did — but who also had a teeming imagination that lent itself to plenty of hijinks and adventures. So, when I heard that CBC had signed a deal to bring Anne of Green Gables back to television, ordering eight whole episodes of this new take on an old classic, I started immediately dreaming of Canadian countrysides, freckled faces, and all of the actresses who would be amazing as Anne of Green Gables.
The reboot of this classic novel that was written in 1908 by Lucy Maud Montgomery promises to be a huge hit, especially since, according to Variety, the producers are already talking about making Anne even more modern than she has been in previous film and television versions of the novel. And, trust me, there have been tons of adaptations of the character. Whoever plays the part has to have the perfect look, the perfect amount of talent, and the perfect bit of pluckiness. We're talking about the character of our childhood dreams here, so this casting decision is a big one.
Luckily for the show's producers and casting directors, I've come up with quite the list of options. Any of these actresses would be great at filling those enormous literary shoes.
Emma Stone
She has the spunkiness and the hair color, but she might be a little too well-known for such a famous role.
Lily Collins
In the past, she's graced the red carpet with red hair and it really brought out the green in her eyes. The green that perfectly matches the Canadian landscape. I vote yes.
Isla Fisher
Sure, she might be a little bit older than teenage Anne — but who's to say this script won't have an older Anne who looks back on her younger self? If so, Fisher would be perfect for the role.
Emma Watson
Yes. A million times, yes.
Emma Roberts
This is the third Emma on this list, so there has to be something about the name that makes them particularly amazing for the part.
Elle Fanning
Fanning is a natural blonde, but she's dyed her hair red before — and blonde hair holds color really well, so dye away!
Chloë Grace Moretz
She'd be an absolute shoo-in. Sure, her hair isn't going to be red in the upcoming live-action The Little Mermaid , but she could always dye it red for this role...
Any of these actresses would make a perfect Anne, and hopefully this list has helped. Those casting directors can thank me later in tickets to the premiere and a Gables-inspired trip to Prince Edward Island.
Gimme.
Editor's Note: This article originally reported that Anne of Green Gables would be an eight part series; it has been updated to reflect the fact that, rather than a mini-series, CBC has ordered eight episodes of the first season of this television series. Fingers crossed for a Season 2!
Image: Canadian Broadcasting Corporation