10 Shocking Facts Left Out Of 'Making A Murderer'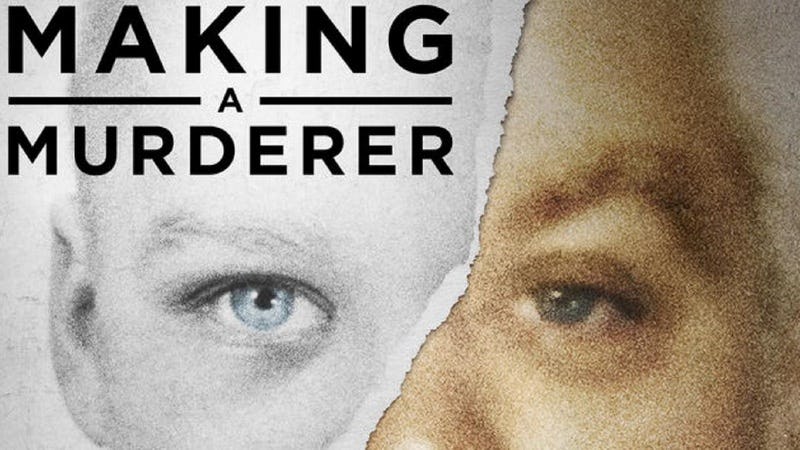 As Steven Avery spends another year in prison for the murder of Teresa Halbach, fans of the show are closely following Making a Murderer's coverage of the 2007 trial that led to his imprisonment. The series' creators have emphasized that their intention was to make viewers question the intricacies of the justice system, not necessarily whether Avery, in particular, is guilty or innocent. Since last December, when the series was released, viewers have seized the opportunity to become their own detectives. In the process, they've revealed a bigger picture, which includes facts Steven about Avery's case Making a Murderer's directors didn't include.
In a January interview with The Daily Beast, Making a Murderer filmmaker Moira Demos characterized the insatiable desire for answers in Avery's case but eventually concluded that they're elusive.
That was one of the things we learned doing this: Just because you have questions doesn't mean that you're going to get an answer. If you're so committed to finding the truth and finding the answer, it's very hard to be comfortable with ambiguity and you'll often settle, just for some finality.
Director Laura Ricciardi echoed this while explaining the pair's intention while writing and filming the series. She questioned whether the judicial system is any more reliable today than it was in 1985 when Avery was wrongfully convicted of rape.
One of the things I hope viewers who really engage with the series will take away from this is this question of, if they have lingering questions, are they comfortable living with that? There are now two people who are behind bars, probably for life. Do our viewers feel satisfied with the process that led to those convictions?
The following facts, which were left out of the series, will help viewers decide whether or not the system is reliable and thorough — not just for Steven Avery in Manitowoc County, but for convicted citizens around the nation. Though the Making a Murderer directors believe that they have included the most important pieces of evidence and nixed the less consequential pieces, it never hurts to do a little of your own digging. Here are the facts you need to know.
1) Avery Had Been Suspected Of Sexual Assault Prior To 1985
During the first episode of the series, Avery recounts a situation when he forced his female cousin to pull over to the side of the road and threatened her with an unloaded gun. In the context, presented by Avery himself, the scenario was more or less dismissed as an immature scare tactic. However, there might be more to it.
According to the Appleton Post Crescent, two women, one of whom was the cousin, came forward and claimed they were allegedly raped by Avery. The cousin's mother filed an affidavit claiming Avery allegedly told her daughter he would kill her if she spoke up. Thus, she claimed, she never filed a written report. The other woman made a similar statement about allegedly being raped, but also never filed a report. Because both were statements and not evidence, a case was not pursued. In the series, Avery denies harming his cousin.
2) Avery's Sister-In-Law Claimed He Was Physically Abusive
The year before Avery was wrongfully sent to prison for the rape of Penny Beerntsen, Manitowoc County police records show they received a call concerning "family trouble" in 1984 at Avery's home, where he lived with his wife Lori. According to the department records, Lori made no statements against Avery. In 1983, Lori's sister filed a police report and wrote that Avery "beat up on his wife, and she left home and went to a domestic violence center." Again, a case against Avery was not pursued. Bustle has reached out to Avery's defense lawyer for comment.
3) Avery's Fiancée, Jodi Stachowski, Also Claimed He Was Abusive
Jodi Stachowski and Steven Avery's wedding plans were cut short when Avery was tried and convicted for murder. In the series, Stachowski appears to be immensely supportive of Avery but claimed in a recent HLN interview that she was being threatened by him, and that he had already beaten her before.
He threatened to kill me and my family and a friend of mine. ... I was in a bath and he threatened to throw a blow dryer in there, and he told me that he'd be able to get away with it.
4) Avery Allegedly Wrote Threatening Letters To His First Wife
This fact is technically included in the series, but is brushed over. Additionally, as The Huffington Post points out, it's difficult to discern which letters are written by Avery or by his wife, Lori, because they are displayed for only a moment.
F*** you if you Dont brang up my kids I will kill you I promis. Ha.Ha.
5) Avery *67 Dialed Halbach's Phone On The Day She Was Murdered
During the series, we learn that there were three missed calls on Halbach's phone the day she was murdered. Each was reportedly from Avery, prosecutors said, and two were dialed using the "star 67" feature, which blocks a caller's number.
6) Halbach Had Allegedly Said She Was Uncomfortable Visiting The Avery Residence
While the jury was away from the courtroom, Auto Trader receptionist Dawn Pliszka told a judge that Halbach had told her that Avery answered the door in just a towel once. She added that though the two joked about it, Halbach said she was uncomfortable, according to The Chippewa Herald. Manitowoc County Circuit Judge Patrick Willis didn't allow Halbach's co-worker to testify because the date of the incident was unknown and insufficient details were provided regarding Halbach's meeting with Avery.
7) Avery Allegedly Wanted Halbach To Be His Photographer
According to the New York Daily News, Avery reportedly requested that Halbach, who had been there six times prior, come to his property to take photos for Auto Trader magazine. Prosecutors claimed he used his sister's name while making the call. His sister owned the car that was going to be photographed for the magazine.
8) Jurors In the Avery Case Allegedly Had Connections With Law Enforcement
According to the Milwaukee Journal Sentinel, two of the jurors in Avery's trial were related to members of the county's sheriff's department. One was married to a clerk and the other had a son who worked in the department. Connection to law enforcement is traditionally considered a reason to turn down a juror and disallow them from being involved in the case.
9) The Directors Believe The State Tried To Shut Down Their Project
Ricciardi and Demos told Buzzfeed that the state of Wisconsin unsuccessfully attempted to subpoena the evidence being used in the docuseries in 2006. Ricciardi explained the process.
The state wanted any statement Steven made ... and statements by others who might have knowledge or claim to have knowledge about who was responsible for the death of Teresa Halbach. Our argument in trying to get the court to throw out the subpoena is that the state has access to all of this material. Steven is currently incarcerated. All of his calls, all of his visits are being recorded, so they don't need to get that from us.
With the assistance of a lawyer, the filmmakers managed to persuade Wisconsin to throw away the subpoena.
10) Is It Difficult To Plant DNA Evidence?
The verdict against Steven Avery relied heavily upon the DNA evidence associated with the crime scene, but the series never addresses the plausibility of planting DNA evidence that doesn't come in the form of blood. Viewers are given adequate reason to believe that Avery's blood could have been placed at the scene of the crime after his attorneys presented opened vials of his blood. But investigators also found DNA from Avery's sweat, and that wasn't explained much. Whether or not it's possible to plant sweat remains to be seen, though scientists have claimed that DNA evidence can be fabricated.
Check out the 'Making a Murderer' stream in the Bustle app for more on Steven Avery & Brendan Dassey's cases. Download it here.
Images: Netflix